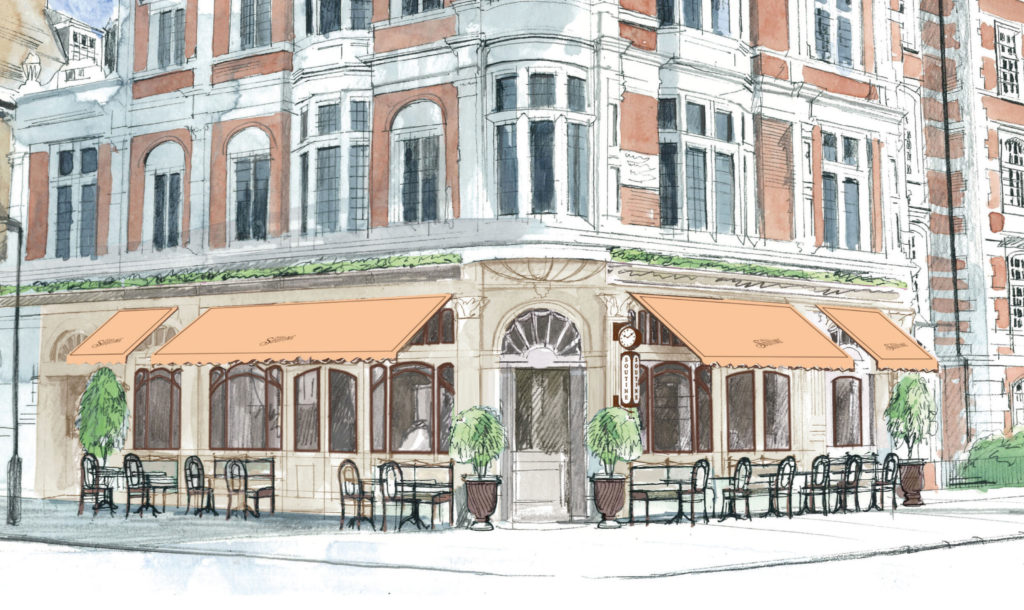 Corbin & King's latest debut, Soutine, finally has a launch date – albeit a loose one.
The St John's Wood restaurant (which occupies a site snapped up from Carluccio's) will open some time over the week beginning April 29, according to the group.
A statement from Corbin & King said: "We will be commissioning the kitchen at the end of next week and then going into trials either side of Easter and if all is progressing well we will aim to be open sometime during the week of 29 April."
We reported the restaurateurs would be opening a new restaurant back in September. Soutine will be a little "Colbert meets Fischer's", according to Jeremy King, and will be "bespoke", not the start of a chain. The menu will be predominantly French.
Corbin & King is also looking at a new site in Soho, but the group is still awaiting approval for its planning application.
Recent News from Harden's