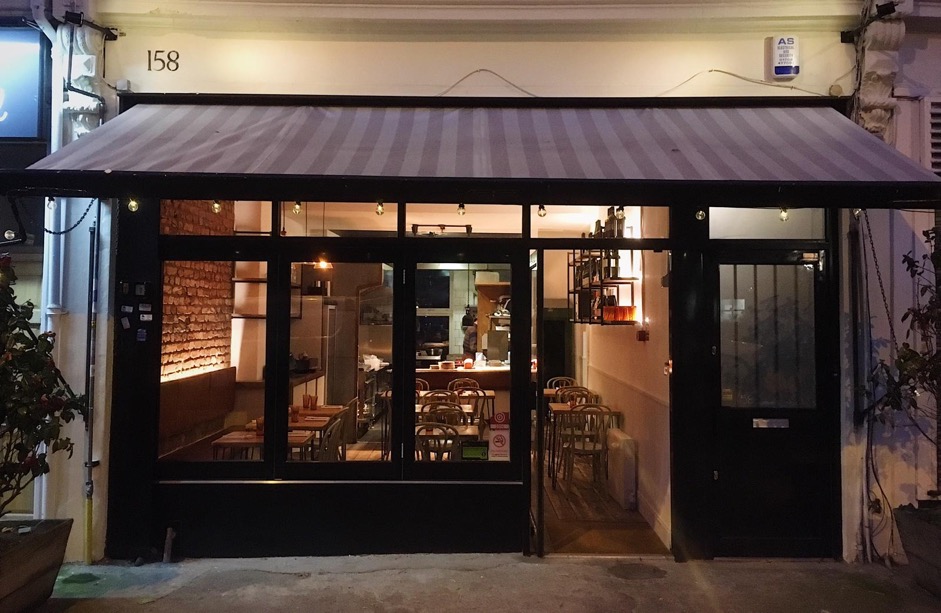 The former head chef of one of East London's finest modern restaurants has opened a new fixture in Hackney.
Adolfo De Cecco, who once graced the kitchen of the "breathtakingly inventive" and "astonishingly good" Pidgin, launched Casa Fofó on April 10. The name pays homage to the chef founder's grandfather, who came from the town of Lanciano in Abruzzo, Italy.
Described, a tad cloyingly, as a "small neighbourhood eatery": the restaurant will reflect De Cecco's Italian heritage, all the while forging "close relationships with local, sustainable suppliers". Low intervention wines will also play a key role.
Casa Fofó's kitchen is all ex-Pidgin – former sous chef Sam Coleman and chef de partie Giuseppe Pepe will both be cooking "British seasonal ingredients with European and Asian influences".
With such quality at the stoves, the six-course tasting menu sounds promising at £39. It will change regularly and feature dishes such as middle white pork neck with peanut, Vivid Choi, nori, rice, and horseradish.
A reduced snack menu (£4 to £6 each) will also be available for those who fancy only a light bite and a glass or two of wine.
As well as Pidgin, De Cecco has also worked at Casa Perbellini in Verona, Galvin at Windows in London, and Tetsuya's in Sydney.

Said De Decco: "I wanted to create an atmospheric place that feels just like home, both in the kitchen or in the dining area. Diners should feel like house guests enjoying a meal especially prepared for them, based on the best ingredients that day and the mood we are in."
Sample menus:
Set menu for £39
Duck liver, Hoshigaki, carrot
Crab, almond, tomato
Pink fir potato, kimchi, claytonia, sourdough focaccia
Middle white pork loin, bonito, Ho Mi Z mustard
Middle white pork neck, peanut, Vivid Choi, nori, rice, horseradish
Pine, sour cherry, popcorn
Snack menu
Sourdough focaccia, lardo, jalapeño – £6
Pomme pailason, XO zabaione – £5
Shimiji mushroom, nori, egg yolk – £5
Beetroot, seaweed, furikake – £4
Beef, shiso, cucumber – £6
Recent News from Harden's