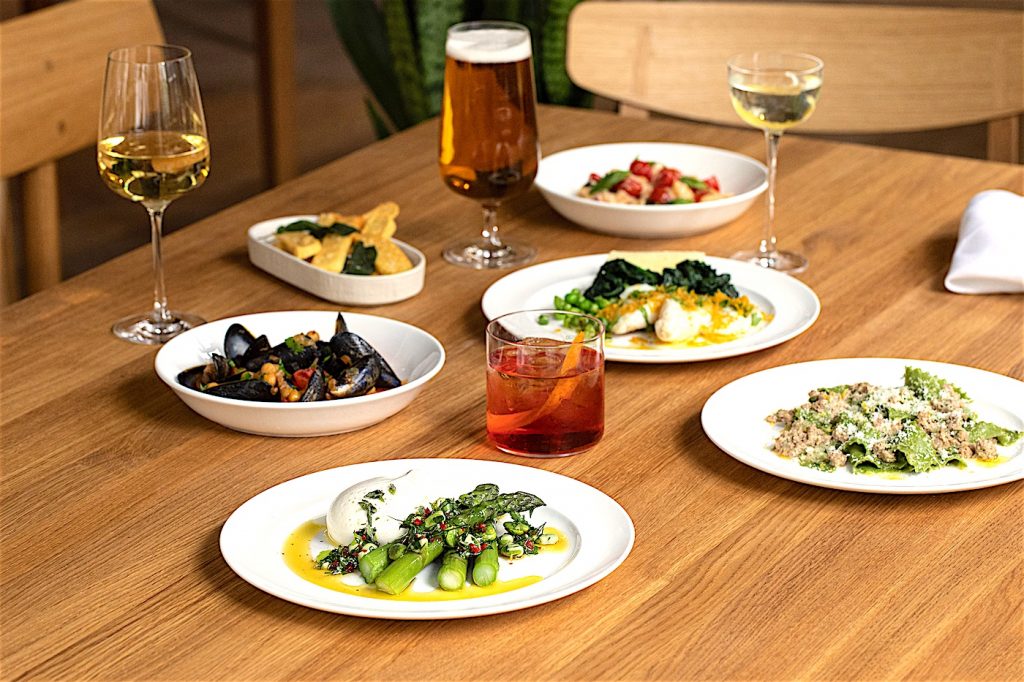 On the Marylebone site on Seymour Place that was formally Bernardi's, this new Italian bar with dining room will open in early June.
It is an evolution under the continued ownership of restaurateurs Marcello and Gabriel Bernardi and Barry Hirst. The trio first found success together at the Cubitt House group of posh pubs and now hotels.
The new venture will offer modern Italian food and drinks and provide easygoing all-day dining inspired by chic-but-casual neighbourhood bacaros (bars).
Having worked with the Bernardi's at Cubitt House, Hirst went onto starting the Open House pub chain and most recently has launched Belgravia's super-swanky Pantechnicon project. Given their history, the design values of the refit look most likely to be very high.
There is to be an expansive bar area, with its own entrance for guests looking to drop in for a casual drink or small plate. The bookable dining space has 80 seats and there's a 20 seat wraparound terrace for drinking and dining in the sun.
Head Chef Yohei Furuhashi has a very decent CV. He spent nine years at The River Café, then went onto work at Dinings SW3 as head chef, from which he moved to Petersham Nurseries. Here, he will be creating dishes that aim to be produce-focused and uncomplicated using top Italian and British produce.
Furuhashi's menu is based around small plates: handmade pasta, pizza, grilled dishes, salads and desserts.
Diners popping in for a quick drink can expect bar plates such as
panelle
Sicilian chickpea fritters with sage
Cornish crab with roseval potato, celery hearts and capers
pizzas topped with Wye Valley asparagus, stracciatella and speck or Bull's heart tomatoes, salted anchovy and oregano.
Larger plates include pappardelle with slow-cooked pork ragù and John Dory with Italian spinach, broad beans and bottarga.
The drinks selection includes Italian & British beers, ales and ciders. Cocktails mix classic aperitivi with innovative signature serves and the wine list covers Italian and European producers with a robust by-the-glass selection.
Owner Marcello Bernardi comments
"We previously built a loyal local following in Marylebone and wanted to make sure that we evolved our positioning to keep our locals keen but also attract those from further afield. We want The Italian Greyhound to be a real crowd pleaser, a relaxed neighbourhood gem, where people can pop in for a drink or a pasta whenever they please."
Address: 62 Seymour St, London W1H 5BN
Website: theitaliangreyhound.co.uk Instagram: @greyhoundmarylebone