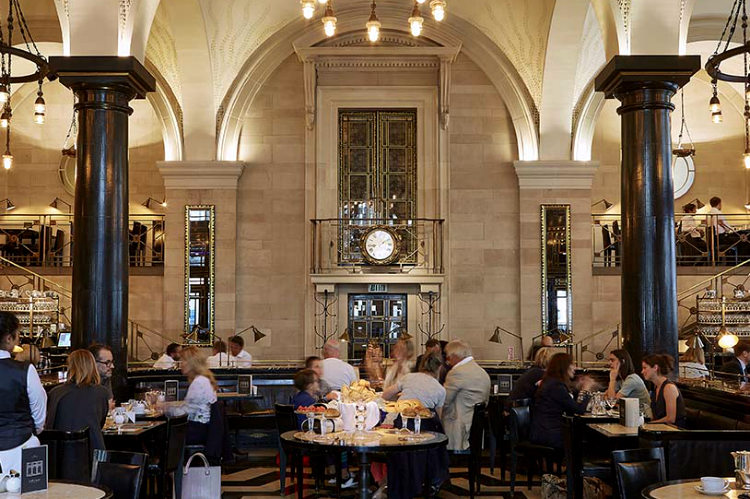 Not for the first time this year, rumours are surrounding restaurant impressarios Corbin & King, who are reportedly looking at opening a second Wolseley, albeit in a slightly different iteration.
The group, owned by Jeremy King and Chris Corbin, is looking to take on the ground floor of the former House of Fraser department store in the City.
Many will hope there's truth to the rumour: The Wolseley has long been a staunch favourite. There is truth to it – but it's far too early to get excited.
A spokeswoman told Harden's that "there's a long way to go and nothing is yet confirmed."
She added: "Should we receive planning permission, the restaurant will be around two years in the making.
"We hope for it to be a Wolseley-style operation but as to what it will be called, the name and details are not yet finalised."
Word of the plan was first mentioned by Bloomberg's food critic Richard Vines, who said: "I am hearing whispers in the City that Corbin & King are looking at taking a lease on the old House of Fraser site on King William Street. My fingers (and toes) are crossed."
According to Propel, the 98,000 sq-ft building has been bought by an American private equity firm called Ares Management.
Most of the building will be used as office space, but there are "plans to convert the ground floor of the building to a restaurant, which will be the second London location of the Wolseley," business bulletin service Bisnow said.
Corbin & King has since had approval for its seafood restaurant in Soho, however. We'll have more details on that next week.
Recent News from Harden's