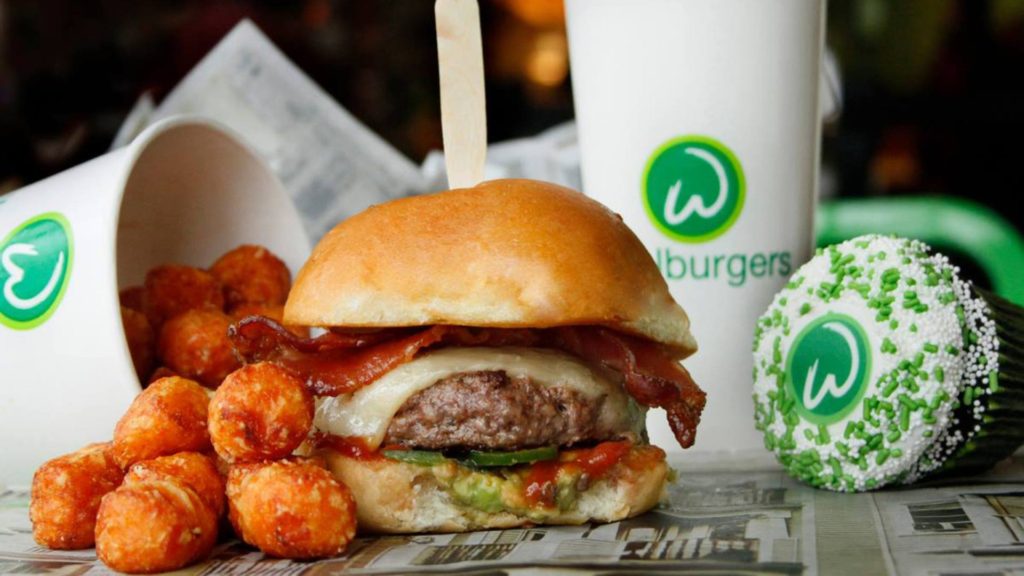 Hollywood A-lister Mark Wahlberg hosted a celebrity-studded party to launch his first London burger restaurant last Saturday night.
Wahlberg and family already has more than 30 Wahlburger branches in the US, which he set up with his two brothers, one of whom is a chef. This is the first branch outside of America.
The actor's London restaurant will open in Covent Garden on May 20. Set across two floors, it serves classic American hamburgers, fries, tater tots, fried jalapenos, and other diner-style dishes.
At his party, Wahlberg – aka Dirk Diggler from Boogie Nights, and who first hit fame as Marky Mark in 'Marky Mark and the Funky Bunch' – said (pithily if slightly predicatably): "I'm really excited to be here in London launching Wahlburgers.
"We have big plans for the future. London is a great food city and we think Wahlburgers brings something different."
Wahlburgers won't be importing US beef to the UK, but has instead opted to use Scotch beef from Aberdeenshire for its patties. Burgers include…
The London site is the first of many more, the star said. New locations are planned in Australia, Dubai, and elsewhere, while the company will also begin to roll-out 'Express' models, which will be grab and go rather than dine in.
Recent News from Harden's