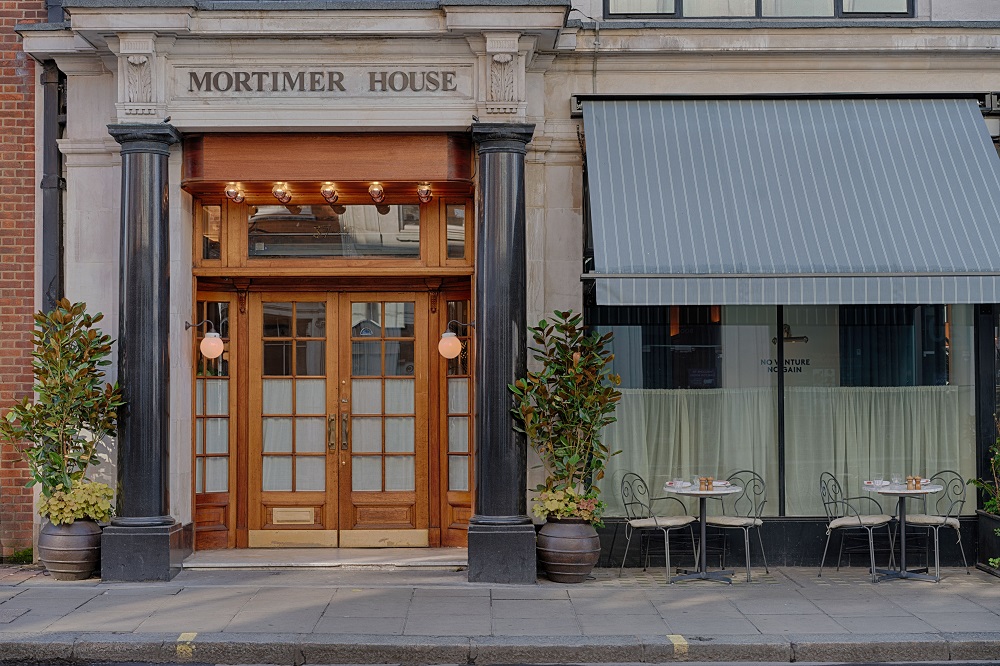 Mortimer House, a private members' club in Fitzrovia, is to open its doors for an "intimate" guest chef series.
Launching on May 2, the events will debut with Elizabeth Haigh, who has been undertaking residencies as Kaizen House since departing Pidgin in 2016, where she won plaudits abound and a Michelin star.
Haigh will pitch up at Mortimer House – which is also home to the relatively new Mortimer House Kitchen restaurant – for eight weeks, and will be drawing on inspiration from her British and Singaporean heritage.
Her a la carte menu at the club will include dishes such as ox cheek rendang buns with fermented sambal, udon vongole with pickled wild garlic, barbecue aged beef with black sesame bearnaise, and fried carrot cake with belachan chilli.
Head chef Lello Favuzzi, who recently joined Mortimer House Kitchen, will continue to oversee the main restaurant on the ground floor, while Haigh will be the first guest chef invited to take-over the living room and den upstairs.
Guy Ivesha, founder of the club, said: "I wanted to invite food lovers to our fifth floor for exclusive evenings.
"We are thrilled to be hosting Elizabeth whose food is a perfectly unique representation of her own international food experiences, with delicious and unexpected ingredient pairings."
While the restaurant is open to anyone, there's still a members' club atmosphere and guests with reservations are asked to arrive at a set time to enjoy a welcome drink before being invited upstairs.
Recent News from Harden's