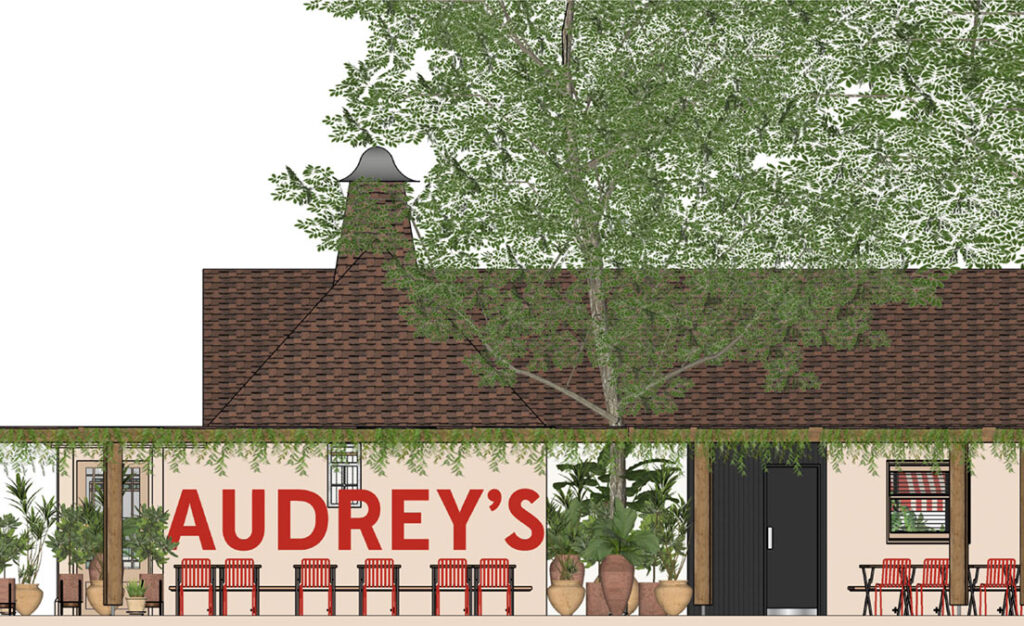 Audrey's, an all-day "London diner" set in a repurposed Victorian public convenience, is the latest addition to the ever-growing Southwark food scene overflowing from Borough Market.
Scheduled to open this month, Audrey's is part of the Flat Iron Square hospitality and entertainment site owned and operated by The Venue Group, which is headed by Ben Lovett of Mumford & Sons. Audrey's will focus on ingredients and wines sourced from sustainable and organic producers.
General manager Kyle Shannon Lindsay said: "With a location that's hard to beat, a short hop from Borough Market and with a wealth of Bankside cultural activities on our doorstep, we are eager to flip the open sign on this new addition to the capital's dining scene."
The Venue Group is best known in London for the Omeara live venue, its centrepiece at Flat Iron Square. The company is currently expanding fast on the back of a £38 million fundraising round, particularly in the United States where they will open an 8,000-capacity amphitheatre in Huntsville, Alabama, next month.
In a mission statement, Ben Lovett says: "Our passion at tvg, our defining character, is a deep-rooted belief in the value of communal spaces, gathering places where we can be reminded of our common ground and all that makes us human."