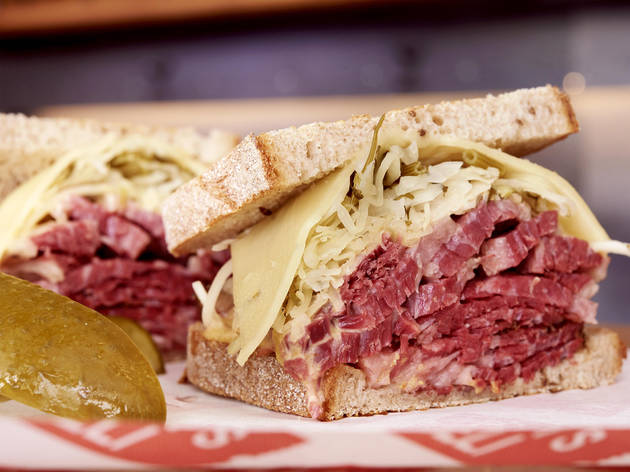 London salt beef classicist Monty's Deli is to close its Hoxton restaurant at the end of July. It will mean only the Market Halls iteration, a grab-and-go unit rather than a standalone sit-down space, and a stall in Old Spitalfields Market will remain.
The business shared a statement on Twitter, which said: "We are truly sorry to announce we are leaving Hoxton Street at the end of July and our last day of trading there will be Sunday 28th."
The closure is bad news. Reporters think Monty's Deli, which founder Mark Ogus and Owen Barratt opened after a successful crowdfunding campaign, serves "hands-down the best place to get deli food in London."
Others said: "The attention to detail is fantastic: the pickles are tiny and piquant, the spicing spot on, the potato latkes shatter crisply."
Better news is a secondary note on Instagram, where Monty's mentioned "exciting projects for the summer".
Recent News from Harden's