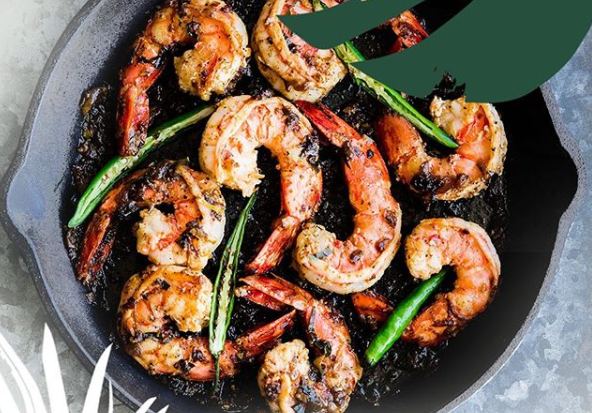 A new Sri Lankan restaurant will open in Soho. Kolamba is the brainchild of owners Aushi and Eroshan Meewella, whose foundation for the venture is "a love for the recipes they grew up eating in the houses of family and friends in Colombo, Sri Lanka."
They say: "Nowhere are these flavours as bold and unapologetic as in the homes of locals, especially in the capital city, where a melting pot of Sinhalese, Tamil, Moor, Burger and Malay cultures are all celebrated.
"Kolamba will bring to life these vibrant culinary memories of their childhood. They also hope to champion emerging talent, collaborating with food, design and art specialists of Sri Lankan heritage."
The Meewella's say each dish on the menu at Kolamba has its own story, handed down from either a family member or friend. A concise 'Bites' section will include Aunty Mo's chatti roast string hopper and kiri hodi (turmeric infused coconut milk), andpolos pattis, which are succulent pieces of lightly spiced, savoury jackfruit wrapped in soft, buttery pastry and fried golden.
There will be pork slow cooked in spice, yellow monkfish curry infused with saffron, and a number of vegan and vegetarian dishes. Salads, sambols, rice and breads will also feature heavily.
Kolamba have teamed up with Mr Lyan Studi to create cocktails.
Kolamba will be set over two floors and seat 58. It opens for soft launch, with 50 per cent off, on October 14.
More from Hardens