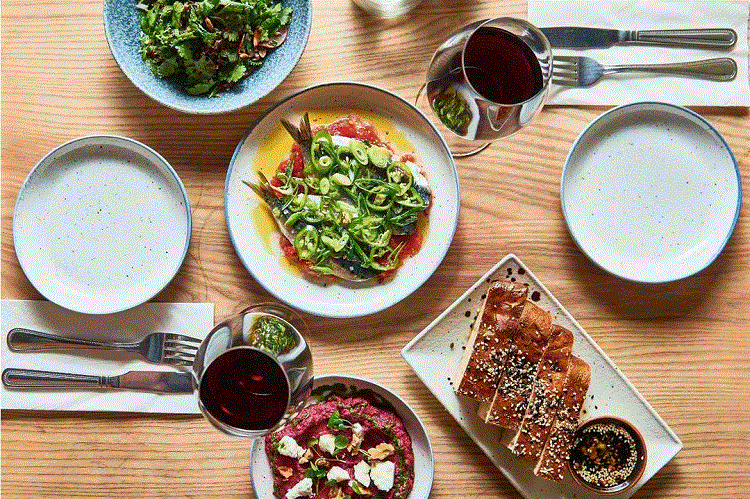 Brother Marcus, the Eastern Mediterranean-inspired restaurant concept, is opening its third and largest site in Spitalfields Market.
The group, which has a restaurant in Islington and a coffee shop and cafe in Balham, was founded by Alex Large, Arthur Campbell, and Tasos Gaitanos, and concentrates on English produce cooked with an eastern edge.
Brother Marcus Spitalfields will be an all-day space which seeks to continue the success of their restaurants in Angel and Balham.
After breakfast, an all day menu will include dishes from Greece, Cyprus, Turkey, and beyond, including kefalotyri saganaki encrusted with seeds, and grilled pork sheftaliés made with spiced pork mince wrapped in caul fat.
A large bread oven at the back of the restaurant will fill the space with the aroma of freshly-baked Turkish pide breads, while a dedicated salad will serve lunch time crowds.
"We've drawn great inspiration for the new restaurant from regular research trips to the Eastern Med – of course a few beers were drunk, but we've found so much fantastic produce and discovered exciting new recipes and techniques.
"We can't wait to open in Spitalfields, where we're looking forward to joining a thriving food scene. Our new home will feel slightly elevated and refined – Brother Marcus is growing up," said the co-founders.
So far, the group hasn't captured the imaginations of reporters. It's possible this third site will put Brother Marcus on the map.
More from Hardens