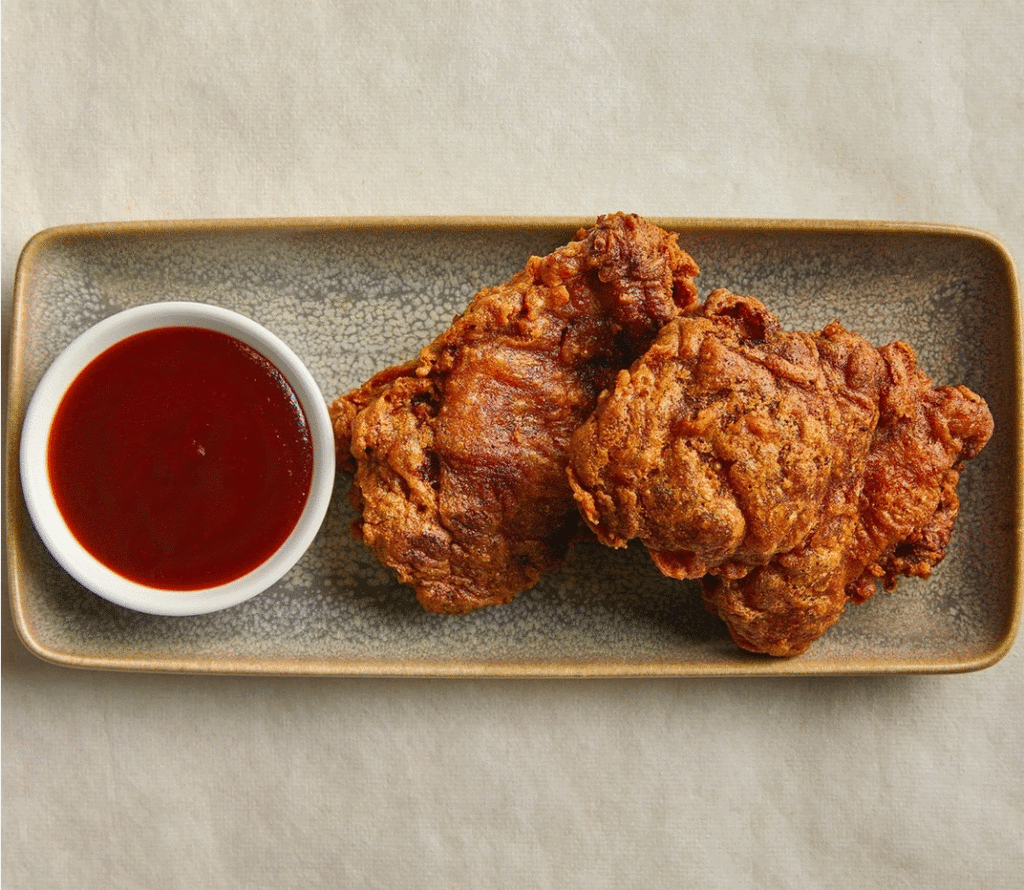 Chef Judy Joo is opening a Korean-style fried chicken restaurant in Westfield Shepherd's Bush. Anyone who thought London was already saturated with upscale chicken joints would be wrong. At least for now.
In any case, Joo, a Korean-American chef, has pedigree. Jinjuu, which she has since departed, has fared well in our guides since 2016. In our most recent, the Korean fried chicken was hailed "the best in town" and it was, by and large, considered a "hidden gem".
And so Seoul Bird, which is set to open at the end of November and sees long-term collaborator Andrew Hales on board, is absolutely one to look out for. Chicken will be brined for 24 hours before being double fried and will be served with and Asian slaw tossed in a citrus soy dressing.
Joo said: "The Korean way of cooking is so generous and hospitable – Seoul Bird is my interpretation of true Korean comfort food, from shatteringly crunchy fried chicken to warming, spicy gochujang sauces. I can't wait to bring my favourite flavours and a big taste of Korea to Westfield!"
Diners will be able to pick from whole thighs, whole wings or tenders alongside sauces including Korean BBQ, ranch, honey mustard, and sweet soy ginger.
A signature Seoul burger will also be on offer, comprising a toasted bun, Korean fried chicken drizzled with signature soy and gochujang glaze, and topped with kewpie mayo, red onion, and iceberg lettuce.
Recent News from Harden's