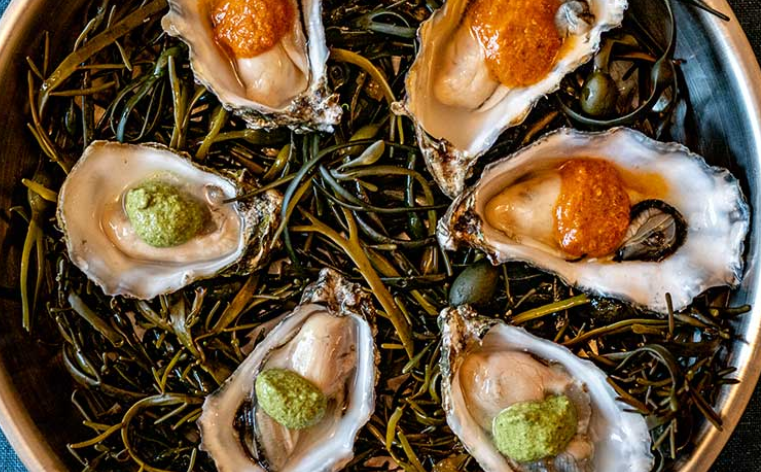 Former Le Gavroche and Fat Duck chef Talia Prince and award-winning sommelier Kelvin McCabe are opening a seafood and wine bar in Crouch End with restaurateur Anthony Lyon.
Lyon's will focus on "exceptional, sustainable seafood from the British Isles", while the wine list will begin by championing English Sparking wine Ambriel from West Sussex, as well as London urban winery Renegade, based in Bethnal Green.
Lyon, formerly Hix, Wolseley, Colbert, said he wants to create a neighbourhood restaurant and local wine bar, with fish landed by day boats and cooked over charcoal, and "sustainable, organic, biodynamic and minimal intervention wines".
Dishes include shellfish platters – with fish and seafood from the Wright Brothers and Henderson's – whole roasted fish of the day to share, and a whole side of Var salmon with a mustard glaze.
The menu will also feature dishes such as Iberico pork secreto with black garlic, delica pumpkin satay, and barley risotto with celeriac, hazelnuts and bone marrow.
An announcement said Lyon's ethos will take on a 'fin to tail' approach to fish work is reflected in dishes such as miso fish collars with seaweed butter and scallop roe taramasalata with fish skin crisps.
Oysters will be celebrated with aplomb, and diners will also find lobster, crab, langoustines, prawns, mussels, clams, cockles, whelks, and hand-dived scallops.
Recent News from Harden's