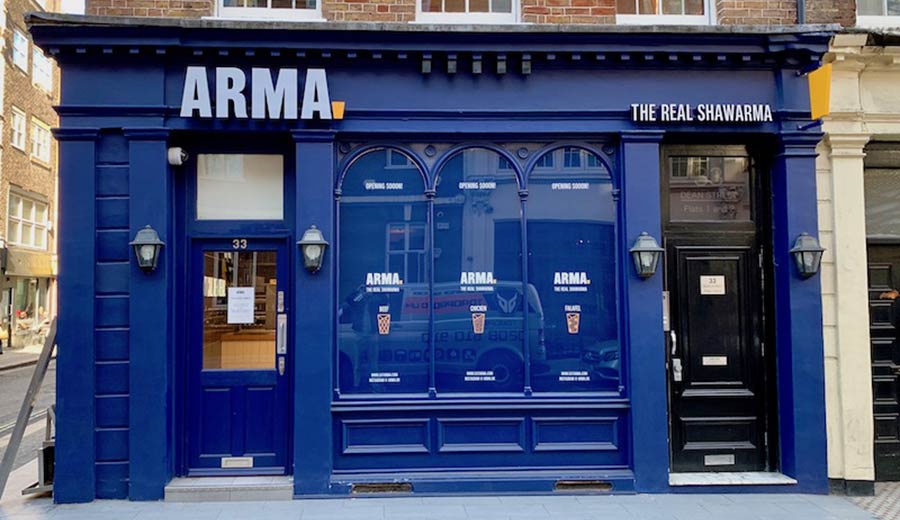 New to the block, Reda Benmiloud and Sultan Al-Kabeer are opening a shawarma restaurant in Soho. Arma, which has already garnered plenty of attention, will position itself in the former Oliver Maki site, a prize spot in the centre of town.
Benmiloud and Al-Kabeer say they want to bring "real, authentic shawarma to Soho", with a choice of chicken, beef, and falafel.
Made daily, the beef and chicken will be marinated in herbs and spices overnight before being placed on that vertical spit. Lettuce, tomatoes, pickles, red onions, pickled cucumbers, fresh herb dressing and garlic sauce complete the dish, all wrapped in a traditional flatbread.
Sides will include hummus, tabbouleh, spinach salad, fries loaded with chicken or beef with chilli sauce, and Middle Eastern date cake for dessert.
Recent News from Harden's