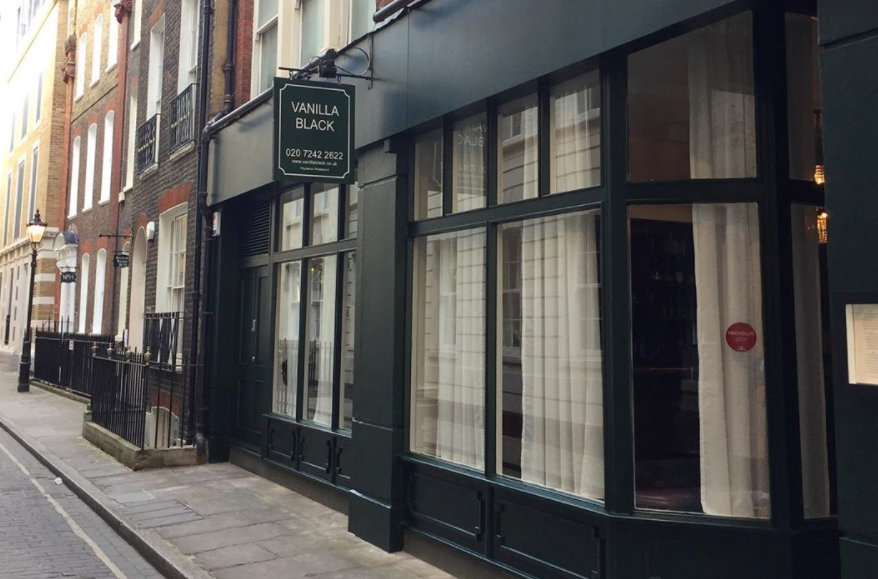 The pioneering vegetarian restaurant Vanilla Black has announced it will not be reopening after lockdown.
The restaurant first made a star name for itself in 2008, having moved to London from York, where it was a firm favourite from the off in 2004.
Vanilla Black established itself as a leading restaurant long before the veggie and vegan surge of recent years began. Moreoever, it was not only notable for leading its field, but across the industry, turning vegetables into standout, memorable dishes. There were the likes of celeriac profiteroles and nutmeg custard with leek.
Reporters have long hailed its "exciting" and "sophisticated" cuisine – and in the last edition noted: "Who needs meat when you can eat like this?"
But founders Andrew Dargue and Donna Conroy said simply that reopening the Holborn restaurant under social distancing wasn't a financially viable option.
"As a small independent restaurant which has traded for 16 years, the effects of the last few months have been immensely devastating," they said.
"We have always put our hearts and souls into Vanilla Black and it is a passion rather than a business, so it has been a very difficult decision to make."
There may yet be a comeback, but for now, it's goodbye.