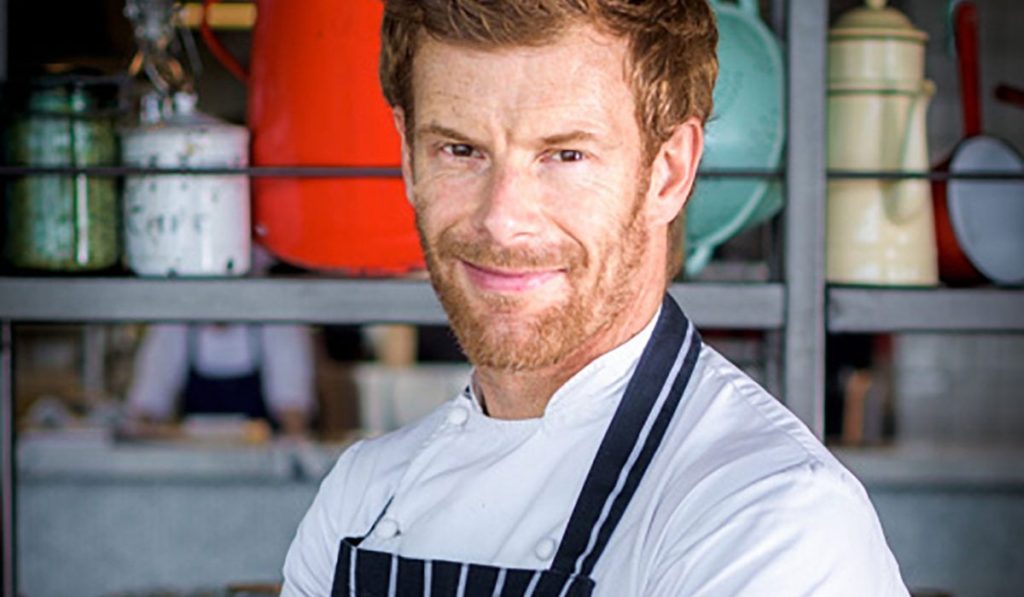 Tom Aikens' 25-seater fine dining destination, Muse, reopened to guests yesterday. The restaurant – housed in a converted Georgian townhouse in old Belgravia – opened in January 2020. "The ethos remains the same, but the menus are refreshed, changing in tandem with the seasons," said an announcement.
Aikens offers "experiential-led dining" (7 or 10-course tasting menus), and menus are inspired by nostalgia and pivotal moments in the chef's personal life and culinary career. Aikens wants Muse to take "guests on a journey, to create memories."
Over the past few months, Aikens and his team have been visiting their suppliers in the chef's native Norfolk, pickling and fermenting summer produce to make oils, essences, preserves, flavoured vinegars, vodkas, and infused spirits. All will be used on the new menus.
All of this is showcased in their new menus, including dishes such as 'The summer bounty': a combination of turbot, rose and orange; 'Neither black nor white': celeriac, charcoal, egg yolk; and 'Just one more barbecue': lamb, Sichuan pepper, corn.
Having missed the opportunity to offer its diners the Government's Eat Out to Help Out scheme, Muse is giving diners £10 off each tasting menu on Tuesday and Wednesday evenings throughout the month. Seven and 10 course dinner menus are priced at £95 and £145, and a 4-course set lunch menu priced at £50.

Aikens said: "It has been an incredibly long and uncertain five months for us all, but my team and I are delighted to be able to reopen Muse, and to be getting back to doing what we love most.
"We are really looking forward to welcoming you over coming weeks and months…"
Also new: Muse Masters
"To tie in with a new season at Muse, Tom will also be launching a guest chef series: Muse Masters. The series welcomes industry heavyweight chefs to Muse for exclusive 4 handed (Tom and guest) chef dinners. Kicking off in September (date TBC) the first two evenings will see chefs Robin Gill of Clapham institution, The Dairy, and Alex Dilling of The Greenhouse, Mayfair's much-loved two Michelin-starred French dining room, cooking in Muse's open kitchens.

The Muse Master series aims to offer guests the chance to enjoy cooking from some of the UK's most-loved chefs: a night of good food and wine, following a tough few months for the hospitality industry. Dinners cooked by some of the best names in town, bringing their signature dishes to Muse for one night only. A percentage of profits will go to "Only A Pavement Away" – a charity battling homelessness and helping place vulnerable people into jobs within hospitality, of which Tom is an Ambassador.
More details and booking information to follow."