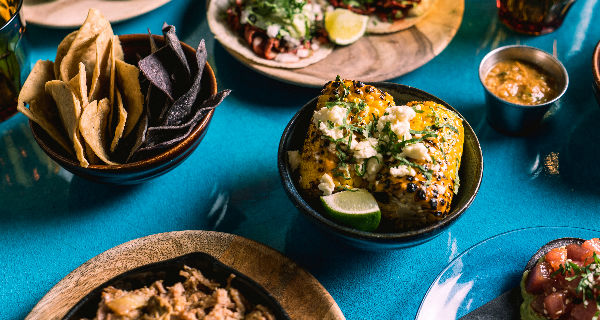 El Pastor's Tortilleria will reopen on Saturday September 5 as an outdoor taco stand, situated at the 106 Druid Street back entrance on Fridays and Saturdays and the front entrance, 58 Stanworth Street, at the end of Maltby Street Market on Sundays.
Originally opened in March 2018 as a taqueria and tortilla factory for the Pastor family (El Pastor, Casa & Plaza Pastor), Tortilleria EP will now reopen to the public on Fridays, Saturdays and Sundays as a taco stand primarily for takeaway, with limited outdoor seating available should guests wish to linger.
In line with social distancing guidelines, there will be fewer chefs at work in the kitchen, and for now the menu has been slimmed down slightly to allow for this.
There will be guacamole with totopos and chicharron; Al Pastor tacos with 24 hour marinated pork shoulder cooked on the trompo and served with caramelized pineapple, guacamole taquero, white onion and coriander; and Gringa quesadillas with melted and crisped Oaxaca style cheese, chargrilled al pastor pork ends, salsa morita and guacamole taquero atop a folded flour tortilla.
Tortilleria EP will also serve a small selection of drinks to take away, including frozen margaritas, El Pastor's own label Acapulco Gold beer, and Karma soft drinks.