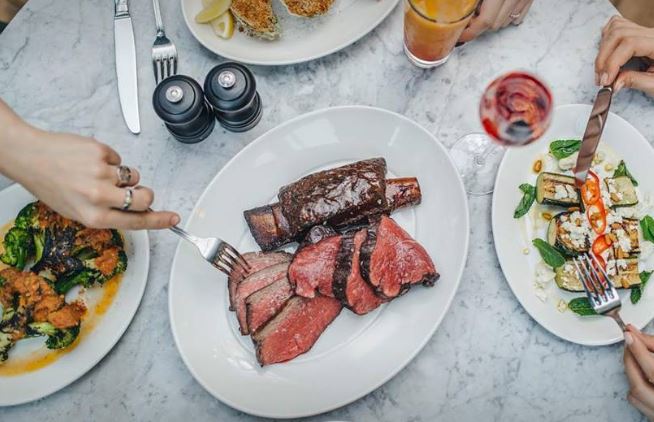 Zelman Meats St Paul's has closed. The steak restaurant completed its final service on July 27. Its sister restaurant in Soho won Best Steak restaurant at the Harden's Restaurant Awards 2017.
Dave Strauss, director of operations at Goodman Restaurants, which operates the brand, said on social media: "A sad day but it wasn't working. Good news is that we managed to keep all staff employed so zero redundancies. We very much live to fight another day!"
The closure will be a loss to St Paul's. The brand is a fine example of "steak as a fastish-food concept", providing "really superior steaks to share with generous side portions". Readers say the "varied and not too expensive beer and wine list" helps fuel the lively atmosphere.
Zelman St Paul's has closed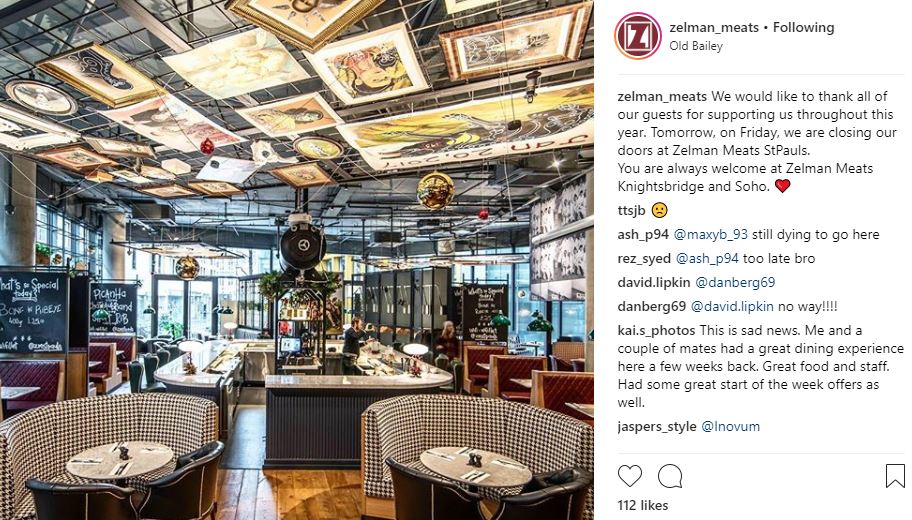 While a disappointing closure, two other restaurants under the brand are still ticking along. One is in Knightsbridge, the other is in Soho, and there's a Zelman Drinks bar in Finsbury Park.
Goodman also has the Goodman Steakhouse in Mayfair, which is "far from cheap" but the overall consensus is you absolutely get what you pay for, and the Burger & Lobster chain.
The business is named after one of Goodman's founders, Mischa Zelman, who started the brand with school friend Ilya Demichev in Moscow in 2000. The first London restaurant opened in Soho in 2015.