Harneet and Devina Baweja's second Gunpowder restaurant is set to open at One Tower Bridge this month.
The site follows the pair's intimate 20-cover Shoreditch restaurant of the same name, which has proved a hit with our reporters thanks to its "surprising flavours" and "fantastic tapas-style dishes".
We listed Gunpowder in our top five Indian restaurants in London, in fact, placing it alongside such esteemed venues as Gymkhana and Hoppers.
It is welcome news then that Gunpowder is branching out. The original's diminutive site works in its favour in that it is charming and not too frenetic – but it does mean the place proves restrictive. A new, larger restaurant (60 covers) simply means more people get to try its venison doughnuts and wild rabbit pulao. Which is a "thing of beauty", by the way.
New dishes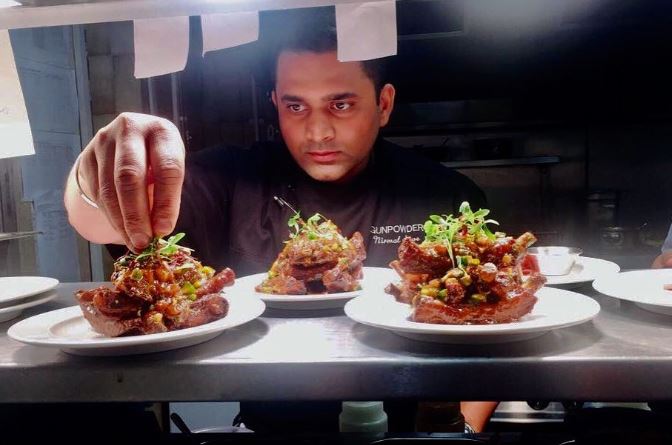 At the new site, fans can expect all the signature dishes, including pulled duck with homemade ootapham, Kashmiri lamb chops, and paturi mach – mustard fish steamed in banana leaf. Happily, the bigger scale has allowed for additions, too.
Head chef Nirmal Save has created a menu of smaller bites and bar snacks. Expect peanut masala chaat with chopped onions and chillies, chicken lollipop Madras-style, and Bengali fish fingers with crisps and kasundi tartare sauce.
The original chutney cheese sandwich is making a comeback. There'll be plenty of drinks – martinis and so on – to wash it all down.
The Tower Bridge spot will open on September 3, though there'll be a soft launch – with 50 per cent off food – beginning on August 15.