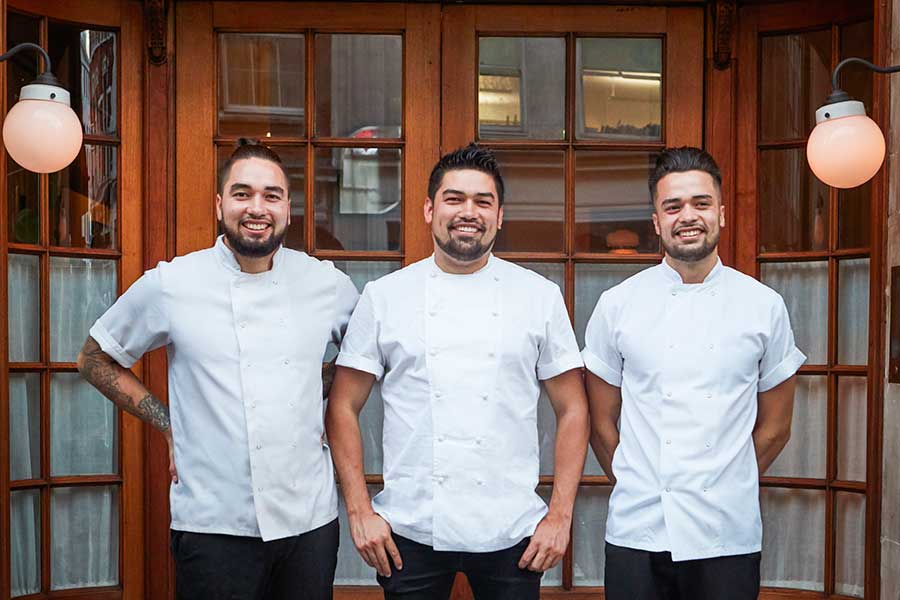 Star chef Luke Selby, together with brothers Nathaniel and Theo, is to take over Layo and Zoe Paskin's Soho counter dining restaurant Evelyn's Table in Soho.
Selby, a Roux Scholar and former head chef of Hide, will relaunch the 12-cover space below the Blue Posts Pub when restaurants reopen after the coronavirus clears.
The initial date of 21 April has been pushed to late summer, though exact timings are, at present, impossible.
Selby, who trained under Raymond Blanc and is the only chef to have won both the Roux Scholarship and The National Chef of the Year in the same year, worked with his brothers at Hide before moving on last year.
He told Restaurant Magazine he was offered lucrative deals in top hotels but said he has always been about quality, and would not be happy in a huge restaurant.
Instead, Selby and his brothers will get to work in the small Soho spot with a five-course prix fixe menu that will cost £55 and will be inspired by both French and Japanese cuisine.
"I want to give value on the plate and I don't want to charge a huge amount of money," said Selby.
"We're paring it back and focusing on getting it right, while also being accessible."
Recent News from Harden's