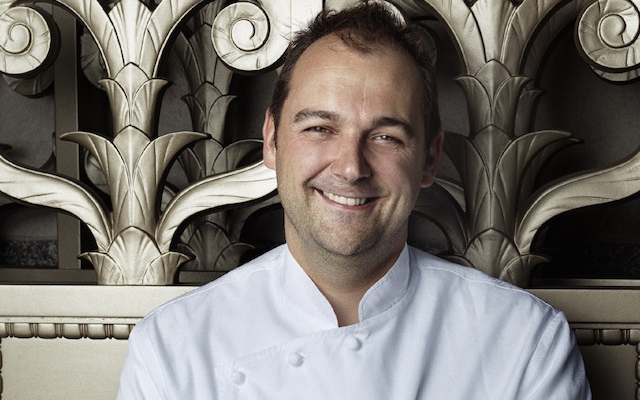 Back in mid-December, we reported Mayfair's famous Fera at Claridge's would close. It shut its doors on New Years Eve. Restaurant kitchens have been abuzz with speculation over who head chef Matt Starling's successor might be.
More than one industry insider has suggested the chef to take charge is Daniel Humm, the man behind New York restaurants NoMad and Eleven Madison Park, the latter of which is number four (once number one) on the World's 50 Best Restaurants list.
This news really is at the tittle tattle stage, and either the hotel's PR team is doing an excellent job of drip feeding tidbits to the media or it's all bunkum. But we do know Humm is a big fan of Claridge's. He once told The Telegraph: "I love London and the sense of British hospitality you feel at places such as at Claridge's."
While in 1843 magazine, Humm is quoted to have said: "One of the most special places for me to go for tea is Claridge's in London. I would have the sandwich selection and the scones with clotted cream." You can't argue with that.
Apparently the chef stayed at Claridge's the last time he was in London and had meetings with managers there. He also dipped his toe in the much improved and "buzzy" Bubbledogs, crafting a limited edition hot dog.
What's more, so the gossip-mill breathlessly relates, he was an option the last time the coveted position came up. Then general manager Thomas Kochs (nowadays GM at The Corinthia Hotel London) told The Caterer years ago: "It would have to be a chef and a restaurant that was completely new to London – someone like Daniel Humm at Eleven Madison Park in New York – but we are looking at many others".
You heard it here not-quite-first…