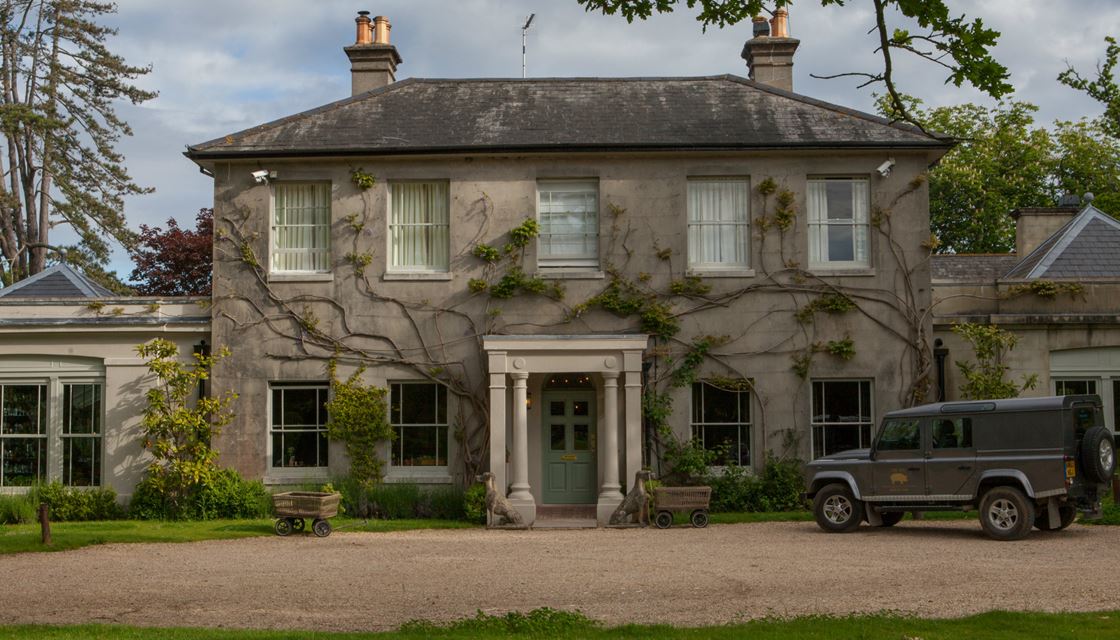 A sixth Pig hotel is the first of three new openings announced briefly in January last year. The first to open, in May, will be in the village of Bridge near Canterbury, Kent.
The second to launch will be at Harlyn Bay near Padstow in Cornwall, though that won't arrive until spring 2020, while the Pig on the South Downs, near Arundel in West Sussex, is chalked up to open its doors in the summer of the same year.
The owner of the growing Pig brand, Home Grown Hotels, said it will be investing £30m as part of the expansion. A chunk of that will go into the Bridge site, which is located within a Grade II-listed, 17th century manor house.The hotel was original a family home called Bridge Place Manor, but has for the past 50 years operated as a music venue. Just the job for jaded Londoners eager to escape the city surrounded by other likeminded capital dwellers seeking rural tranquility in diligently distressed yet graceful surroundings.
As well as the main building, the group is building a new coach house to add an additional 12 bedrooms. There'll be seven 'hop picker huts' too, a homage to Kent's beer making heritage.
The food will, as at its siblings, be centred around a greenhouse restaurant and an open kitchen: a culinary concept which according to the Harden's annual survey can vary in quality and divide opinion. Some reporters say the brand offers "quality without the fuss"; others say the "ingredients looks great in the garden but don't shine on the plate".
Chief executive of Home Grown Hotels Robin Hutson said: "We've had a great couple of years, with customers seeming to love what we do. Occupancy is in the mid 90%'s in our rural locations and we know from our guests and their invaluable feedback that they want more Pigs.
"After searching far and wide for truly unique properties, we really are over the moon about our new hotel in Kent."
More from Hardens