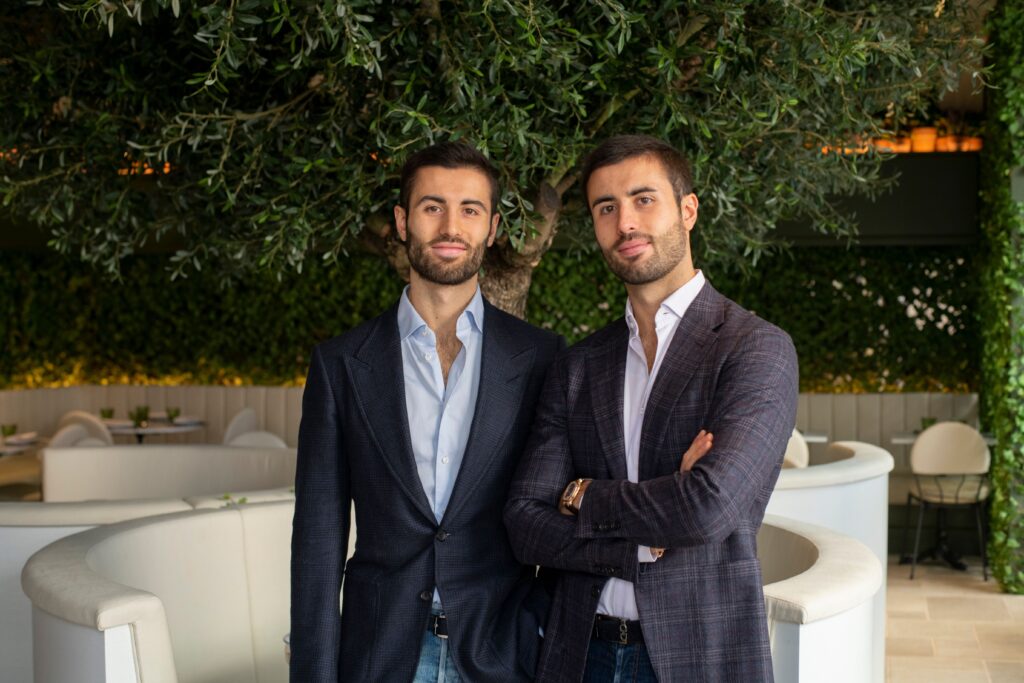 Spanish brothers Alberto and Arian Zandi have announced details of their third London restaurant – El Norte, opening in Dover Street, Mayfair in November.
The identical twins hail the debut as the cornerstone of an international luxury brand that will do for Spanish cuisine what Nobu or Zuma did for Japanese and the Cipriani for Italian. Shortage of ambition is clearly not a problem anyway!
El Norte references the villas of northern Spain frequented by wealthy Madrileños in its oak and stone interiors and olive colour scheme, while the menu will list dishes from across the country, including Andalucia and Madrid. It is the Madrid-born brothers' first Spanish restaurant, following their pan-Latin American debut, Zuaya in Kensington High Street, which launched in 2018, and Como Garden, which opened next to Zuaya last year and serves "Italian tapas" in a quasi-outdoor setting reminiscent of the botanical gardens around Lake Como, appealing to the British love of al fresco dining.
Alberto (right in photo) told Harden's that he and Arian have three further restaurant brands in the pipeline – "all of our restaurants provide a very different type of experience", he explained, with the design concept working alongside the menu and choice of music to create a specific atmosphere. They hope to launch all three in the next 18 months, starting next year with a French Riviera-style venture near Berkeley Square comparable to La Petite Maison, followed by Japanese and Greek tapas concepts.
Meanwhile, they plan to open El Norte next year in New York, a city they see as sharing "so many synergies" with London, with their other restaurant brands following in "the most cosmopolitan cities around the world". Alberto said the early success of Zuaya meant they have financial backing from some of the "biggest investors" in Europe.
The 26-year-old twins came to the UK initially to study at Queen Mary University of London, and began their careers in management consultancy and technology investment before launching themselves as restaurateurs. "With a technology business you see success on a screen, but with restaurants you see it in a room full of people," Alberto said. "The entire goal of the business is to give people a remarkable experience, to make them happy for a short time – and that is incredibly rewarding."