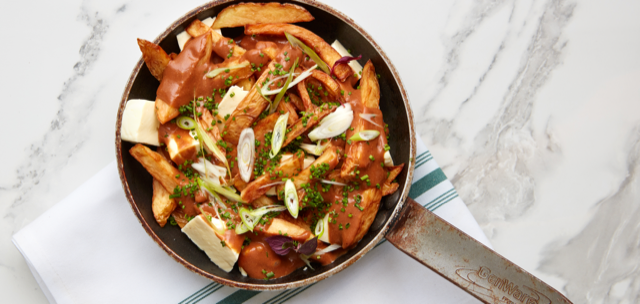 Poutine is having a moment in London, with the opening of two new restaurants that put the legendary Quebecois take on chips at the centre of their offering.
West 4th in Parson's Green, named after Vancouver's West 4th Avenue shopping and dining thoroughfare, is an all-day brunch restaurant that turns into a wine bar by night. It is the first venture from Livia Boumeester and Louisa Stevenson, who travelled to Canada after quitting corporate life and found something they wanted to bring back to London.
Over in Mayfair, on a much larger scale, The Maine is a multi-room extravaganza with 400 covers in a Grade II-listed Georgian townhouse with a large terrace in Hanover Square. Its founder is Canadian-born Joey Ghazal, who already has three Maine restaurants in Dubai, and it will serve New England-style seafood including chowders and Maine lobsters alongside American-style steaks and fried chicken zhuzhed up with caviar. His native Canada will be referenced by Bloody Caesars – a Bloody Mary with clamato juice – and poutine.
Ghazal, who began his career in London 24 years ago as a 19-year-old waiter in the original Soho House, was inspired by his boyhood holidays in New England. He says his restaurants combine the European brasserie tradition with more relaxed gastropub influences. "What makes them American is that we do it with a bit more attitude – it's more fun and the portions are more generous."
Poutine developed as a street-food in the dairy region of Quebec province, where chips were slathered with cheese curds and brown gravy. It gained acceptance as a Canadian national dish, and in recent years upmarket chefs across North American have experimented with more elegant variations.