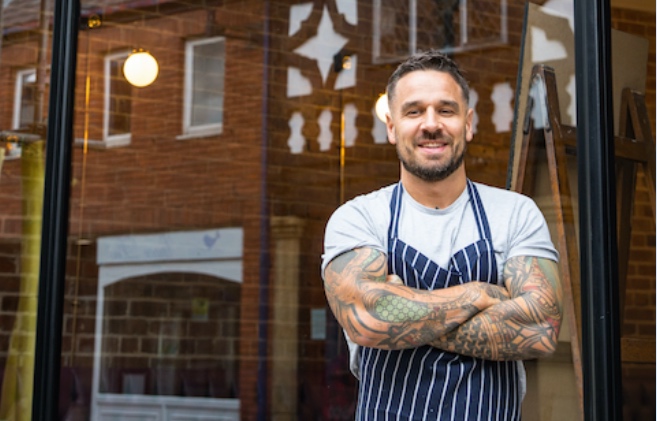 Restaurant crowdfunding supremo Gary Usher has admitted he's "f**cked up" over his budget for Kala, his new restaurant in Manchester.
He said in an Instagram post that he "underestimated it completely".
Kala was pencilled to open late last year, but a new date of May 1 has been announced. Usher said he needs an additional £100,000 in order to see the project through in a social media announcement.
"This one is completely unorganised and unplanned," he said on social media. "I planned not to do a crowdfund for this project but… we are £100,00 short on the build."
Usher is a crowdfunding stalwart. His last funding drive raised £86,624 in just one hour in order to open Pinion in Preston.
Such eagerness is down to the popularity of Usher's other five restaurants.
The chef started in 2011 with Sticky Walnut in Chester. Since then, Burnt Truffle, Hispi, and Wreckfish have opened across Manchester and Liverpool.
There's a clear, extremely rare level of consistency across Usher's range. Not just across multiple sites, but over a fair period of time, as reporters note: "Standards have been maintained over several years"…"excellent modern British cuisine".
This has been achieved, as the chef states in his video, without professional backing: "we're not backed by some VCs sitting down in London". It will be interesting to see whether the chef's loyal social following prove more flexible than the professional money-men might in the same circumstances.
Recent News from Harden's