Michael Caines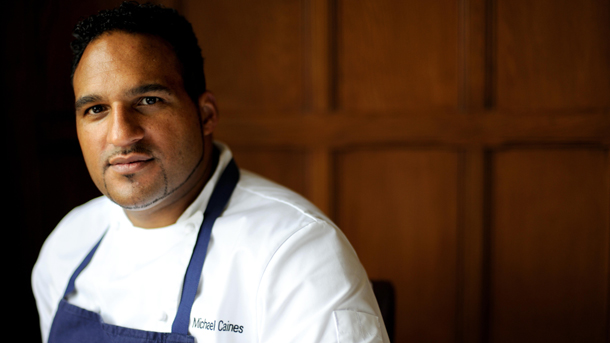 has been revealed as the latest tenant to join a new multi-million pound development on Exmouth waterfront in Devon.
Caines, who grew up in Exeter and is currently based at nearby Lympstone Manor, will be opening a restaurant and bar in 2019.
The celebrated chef has won plaudits aplenty at his rural Devon restaurant. Readers say it's "classic, top class cooking" which is "exceptional in every way".
In Exmouth, Caines is putting together a much more casual offering: it's to be a seaside restaurant and upstairs terrace, with a dog-friendly café below providing a lighter menu. They'll be homemade ice-creams, local coffee, and takeaway snacks.
As is nowadays de rigueur, Caines and his team announced that it will be sourcing local produce from nearby farms and fish from Exmouth docks. The project is backed by Devon developer and investor Grenadier.
Caines MBE said: "The waterfront development will play a pivotal role in the future and regeneration of Exmouth and I'm really excited to be a part of something that celebrates all that this wonderful coastline has to offer.
"We'll be using local ingredients to showcase the great variety of high-quality food and drink that this area has right on its doorstep, with a menu that offers something for everyone.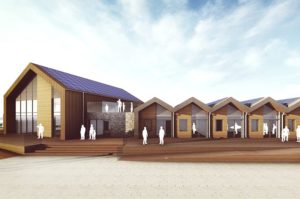 Peter Quincey, director of Grenadier, said: "We are thrilled to have Michael and his team on board supporting the new water sports centre on Exmouth seafront.
"The restaurant will offer somewhere for people to visit all year round – whether they're dog walkers, cyclists, scenery seekers or have been out enjoying water sports activities and want somewhere to relax, refresh and refuel."
The scheme, which is being developed on a not-for-profit basis by Grenadier, will see part of Exmouth waterfront transformed into a brand-new water sports facility for the community.
The work was given the green light by East Devon District Council in June 2018. Caines joins water sports provider Edge Watersports as the scheme's second key tenant to be announced.
Work is expected to begin on site in late Summer 2019 and the restaurant is expected to open Summer 2020.