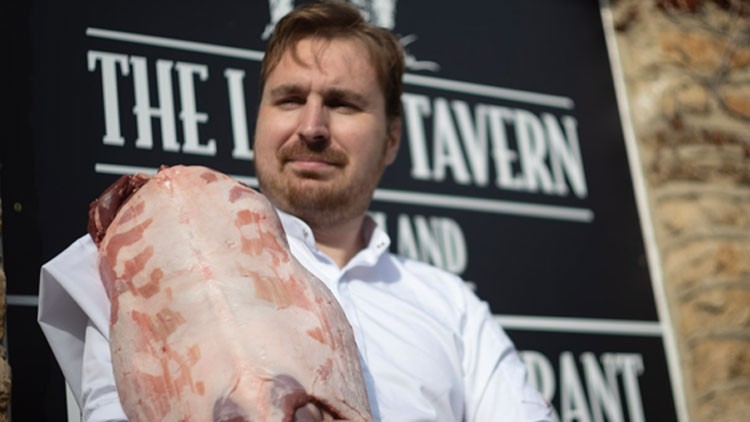 Nathan Richardson, former head chef at the Guinea Grill in Mayfair, is opening his new country gastropub today in the Vale of the White Horse near Faringdon in Oxfordshire. The Lamb Tavern is in Buckland, a photogenic estate village of thatched Cotswold stone cottages built to house staff from the Palladian mansion Buckland House in the mid-18th century.
The pub has been closed since the pandemic, and is being brought back with seating for 40 diners plus a private dining room which can accommodate a further 16 guests.
Nathan said: "If you know me, you know pubs pulsate through my blood. I am so proud to be opening The Lamb Tavern. We cook everything from scratch including our own bread, butter, desserts and ice cream. This kind of 'elevated gastropub' cooking makes me so happy – it's a fun menu, with serious parts to it! The villagers have been lovely so far, everyone has been so welcoming and they're excited about their beloved pub coming back to life."
The opening menu of 'robust classics' features a bar snack of fried haggis with whisky sauce; mains of beef and bacon suet pastry pie and mash at £17.50 or turbot with braised ox cheeks, clams parsnips and chervil cream at £23; plus several options from the grill culminating in 28-day dry-aged steaks served with smoked bone marrow toast and parsley salad, priced at £22 for a 12oz rump and £78 for a whopping 36oz porterhouse.