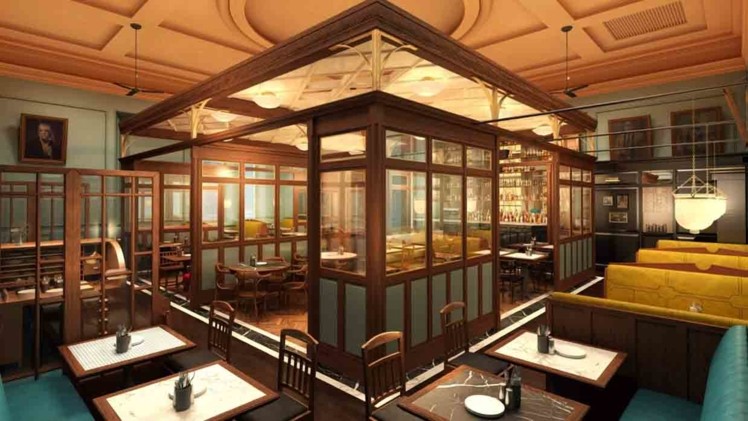 Ever-expanding Indian restaurant chain Dishoom is opening in Manchester.
The group's seventh branch will launch in Bridge Street's historic Manchester Hall later this year. An official date hasn't been confirmed, but December looks likely.
Dishoom's homage to the old Irani cafes of Mumbai – then Bombay – continues, with executive chef Naved Nasir's now famous breakfasts beginning a long all-day sharing menu full of small plates, grilled meats, biryanis, rolls and curries. Cocktails will be the focus in the new Permit Room bar.
The company has refurbished the site with Bombay's Freemasonry Hall, built in 1843, in mind. There is a long-spanning Masonic link in the coastal Indian city, and it was in the hall that the most influential and powerful people would meet to discuss their projects and business deals.
"My daughter-in-law (born in Delhi) says it reminds her so much of Bombay food – and that is really high praise!" said one Harden's reporter in last year's annual survey. Another noted the "fun cocktail list".  Of course, Manchester will have to get used to the "tedious queues" too. The brand remains one of our top choices.
About 100 jobs are expected to be created by the new opening. Dishoom's seventh outpost is the second to launch outside the capital, following Edinburgh in 2016.
Recent News from Harden's