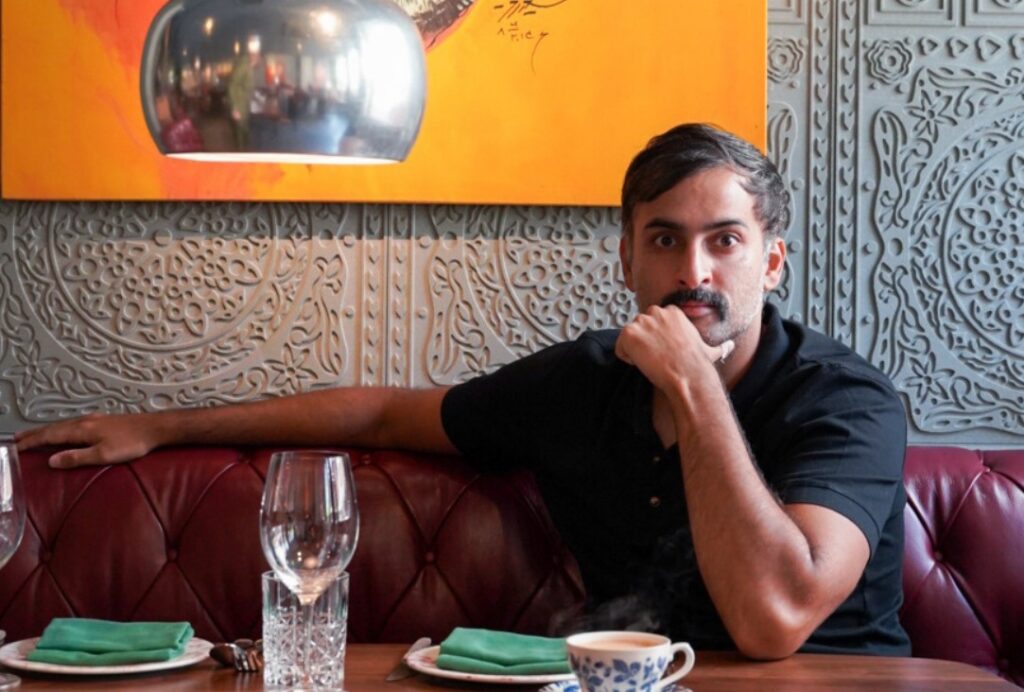 Dynamic Hong Kong restaurateur Syed Asim Hussain is showcasing two of his restaurants in London this summer, the boldly named Ho Lee Fook and the New Punjab Club, as a prelude to opening a permanent London venue next year. The pair will occupy consecutive residences at Carousel, the rotating guest-chef venue in Fitzrovia, in July and August.
Syed has opened at least 35 restaurants since founding his Black Sheep group 11 years ago. In 2018, at the age of 33, he became the youngest owner to have two separate Michelin-starred restaurants, and his New Punjab Club became the world's first Punjabi restaurant to have a star bestowed on it by the tyre men.
Syed was born in Hong Kong into a family with restaurants in their blood: his great-grandfather, from Lahore under the British Raj, arrived in the colony to run canteens in the army barracks at Wan Chai, and his father Pervez ran The Mughal Room in the 80s. After boarding school in Pakistan and a degree in finance in the US, he did a stint as a broker in New York – but the lure of Hong Kong kitchens took him home.
The New Punjab Club will be first out of the blocks at Carousel, with chef Palash Mitra knocking out tandoori lamb chops and buttery naans from 17–26 July. It will be followed by what is billed as "ten riotous nights" from Ho Lee Fook running 27 July–5 August, with head chef ArChan Chan working from a repertoire of "boundary-breaking classics, electrifying Cantonese flavours and irrepressible good-time vibes".
Ho Lee Fook apparently means "good fortune for your mouth" in Cantonese – a language famous for its puns, wordplay and double meanings.
Syed has indicated his plan to open a permanent venue in London in 2024, which could be one of these two or something quite different – his Black Sheep empire straddles everything from French and Italian to Vietnamese and Mexican cuisine. He even has what he calls an old-fashioned London restaurant, which occupies the grand premises built to accommodate the Supreme Court in Hong Kong's days as a British colony.