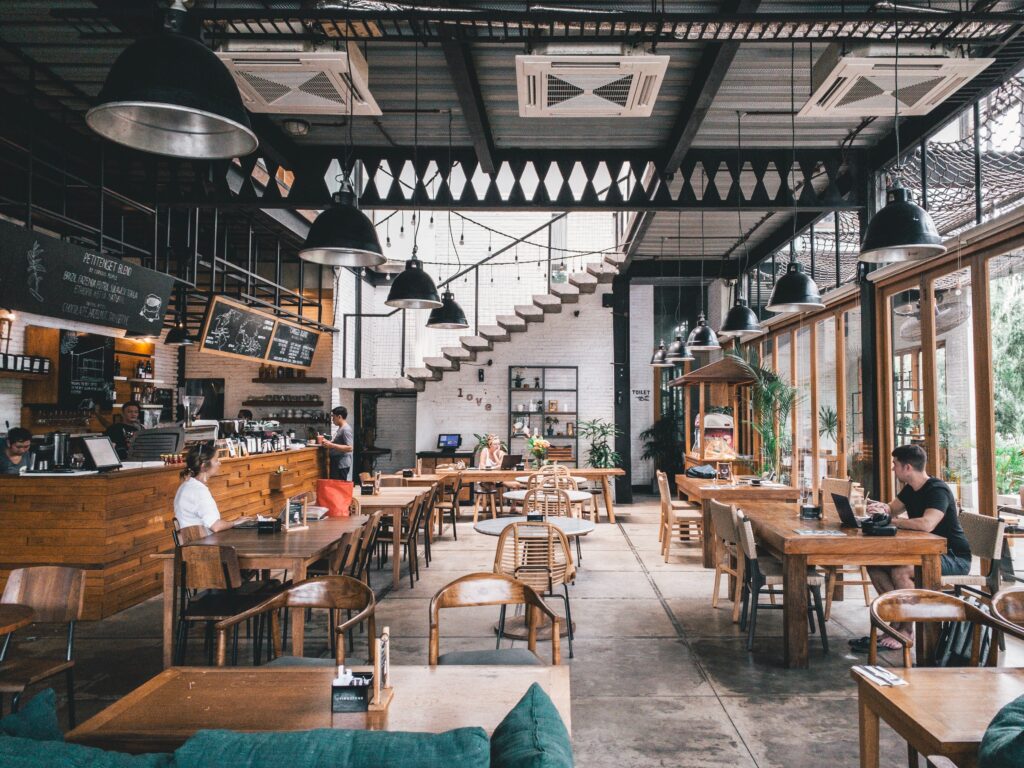 2023 has provided a continuation of the headwinds facing businesses across the industry. In a post-covid era when businesses largely thought the worst was behind them, crisis upon crisis have squeezed some independent operators and national chains to near breaking point. The resilience of the hospitality industry is impressive but the historically high level of pressures facing the industry hasn't yet relented. Harden's reached out to operators and restaurateurs to find out from the front lines what the biggest issues faced by the industry are right now, and more importantly, what needs to be done to overcome them.
Staffing:
Recruitment in hospitality is perennially a headline issue for the trade. Many restaurants and hotels seemingly always operate with less than fully staffed teams. However the post-Brexit/post-Covid crisis really is more acute now, in the specific areas of attracting people who want a career, and retaining those tempted to leave for what many Britons perceive to be a better work/life balance. There's also evidence to suggest that some specific roles are missing from the industry, with a shortage of skilled entry level staff and junior managers in operations, and L&D staff in head office.
Initiatives such as Hospitality Rising – which aims to promote careers within the industry – have done important work in raising the profile of a career in hospitality, but the industry needs to do more to promote itself to a generation of workers who think and behave differently. As with previous generations of Brits, the notion of service and feeding people at the highest levels doesn't seem to resonate with this younger, technology obsessed generation.
Industry outreach is a crucial component of inspiring the new generation, but like all long-term investments will take time. Engaging with 14-18 year olds is a crucial element, industry must find ways to get into schools at lesson time to help our schools educate younger people about the variety of careers available to them. With the postponement of the popular T Level qualification until at least 2024, success stories such as the new Simon Rogan Academy launched in partnership with Kendall College is a rare example of how the industry needs to proactively work to forge these connections.
Retention of staff has always been an issue for an industry which suffers from staff burnout. , Post pandemic, there are anecdotal fears that people are more and more attracted to other lines of work which are perceived as less stressful.
The problems of retention speak to the industry's need for training and development of staff. However, trainers across the industry note that much of staff training has moved from role-specific information to more collective training in an effort to reduce time away from operations. Whilst this could be an efficient way to give a larger group of people the same level of specific information, training can often be too vague to be relevant to everyone in the room. One trainer we spoke to noted that: "training has lost a lot of the role-specific advice it gives to future managers. It's trying to become inspirational rather than being specific, so people actually end up taking away less important information. If you want to keep people in your business you need to give them a clear path to progression, develop them and yes, pay them properly. To do that you need to train them on how to do their job better than they currently are".
The shift in training styles is indicative of wider issues around staffing. A lack of staff means training can't be delivered one-on-one. The lack of one-on-one training (and wider development) can mean staff retention decreases leading to fewer staff.
Breaking this cycle is a business imperative and addressing the apparent gap in L&D staff appears to be an immediate issue that requires the attention of industry in an effort to disrupt this negative pattern.
Business squeezes:
Inflationary pressure, rates, increased staff pay and rising utilities costs have all hit the sector simultaneously, causing particularly high pressures on the bottom lines across both restaurants and hotels. As one hotel operator, who works for an international group put it to us recently: "We have a hotel in the midlands where utilities bills are now on a par with wages. Each month the P&L looks worse and we simply can't charge guests any more". He continued, "We're lucky to have the backing of the wider company to help individual sites which struggle, but for solo operators, a new boutique hotel or restaurant, to open in these conditions, I don't know how they're doing it".
The London-based hospitality platform Countertalk recently sat down with Sambal Shiok founder Mandy Yin, who further exemplified these issues for independent operators, taking to social media to break down the costs of their £13 fried chicken starter. "After taking off VAT at 20% we are left with £10.80 from which we deduct: cost of ingredients – £3; cost of staff £4.50; cost of rent and rates – £2; cost of energy, lights, gas etc – £1. We are left with a princely 30p after you factor everything in."
Whilst energy bills across the board show little signs of plateauing, staff costs in particular have risen sharply, with a minimum wage increase and with research suggesting that in the last year, on average, wages in the industry have gone up 9.5% (compared with a national average in the past 12 months of about 6.6%).
Linking to the issues around staffing, costs of staff have come in two-fold. Many restaurateurs who spoke to us, supported by further evidence from Countertalk, reported that in an effort to keep essential entry level staff in the business, they are being overpaid and/or are being promoted above their station. This not only increases staff costs but creates inconsistent gaps in the structure of a team and can be hugely detrimental to service. Most specifically, there are reports of a lack of entry level staff in kitchens and on restaurant floors and of junior managers (such as duty managers in hotels and senior chefs de partie in kitchens).
Whilst the Bank of England now predicts that inflation will plateau over the summer and start to fall in the late autumn, the strain this adds to the finances of businesses in the industry will likely continue for at least the next six months.
What solutions have worked for your business when tackling financial squeezes? What advice would you give operators to help them through the current climate? Get in touch to let us know: michaeldaw01@gmail.com