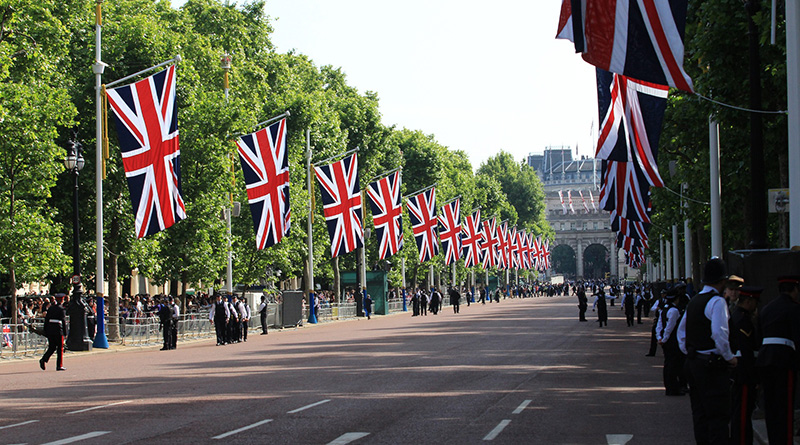 Brimming with more British tradition than you could shake Penny Mordaunt's sword of state at, the Coronation saw tens of thousands of revellers descend upon the capital to take part in the crowning of King Charles III. Whilst the eyes of the world were on Westminster, the hospitality industry across the UK was anticipating a bumper bank holiday weekend which at first glance looks like it failed to live up to its fullest expectations. Whilst UKHospitality initially predicted that the late licencing across the sector, particularly in pubs, would provide the industry with a £350 million boost, it's now estimated that the actual uptick was considerably less. Across Britain, bad weather seemed to be a leading contributor to the event's slow numbers.
In an interview with the BBC, City Pub Group chairman Clive Watson described the day as a 'washout' with 'anaemic sales'. That seems to be in counter with Sunday, which saw a healthier boost, despite much of the public hosting their own street parties. MRI Springboard director Diane Wehrle said 'footfall improved on Sunday – helped by the better weather – rising 7.3% on the same time last year, although it was down slightly on the previous bank holiday weekend.'
Despite a mixed outlook over the weekend for many operators, Wetherspoons managed to clock in record trading, with the group (that operates more than 800 venues) reporting like-for-like sales up more than 12%.
What's next?
More recent reports have yet to total the full benefit of the Coronation bank holiday weekend for the industry, but with anecdotal evidence suggesting a mixed bag of results, it appears it'll fail to live up to the initially high expectations.
Figures from OpenTable suggest there was an overall uptick on tables booked on that bank holiday Monday, up around 48% from 2022; however as these are year on year comparisons, it is difficult to accurately compare. The data does however demonstrate the Coronation significantly outperformed the previous bank holidays in April and May for Spring and Easter.
How was trading for you? Did your business see a bumper weekend or were sales flatter than expected? Get in touch to let us know: michaeldaw01@gmail.com