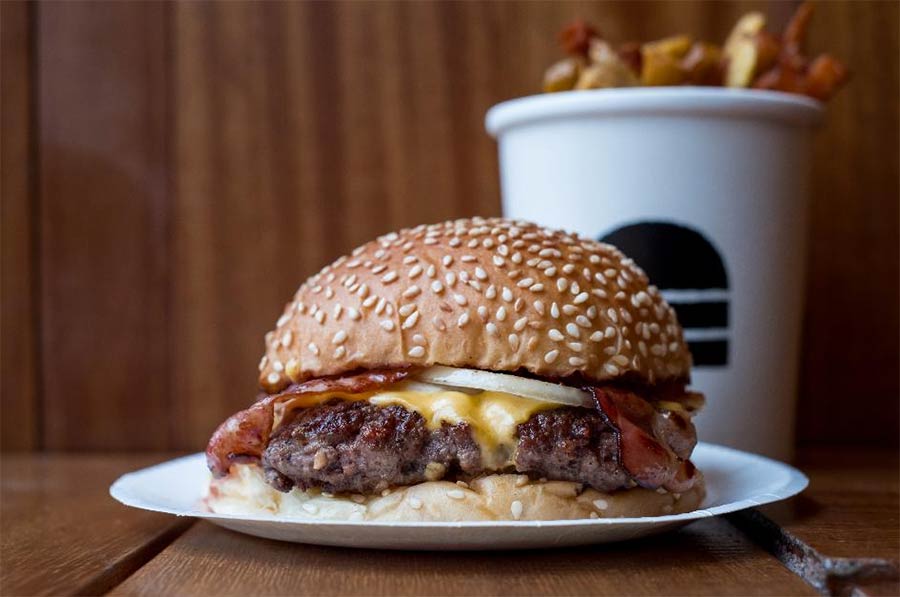 Cult burger brand Bleecker, in partnership with Brooklyn Brewery and creative agency Improper, has announced the launch of Rage for Good, a series of events championing some of the unsung people working to improve the lives of the LGBTQ+ community through activism.
The series celebrates the 50th anniversary of the riots at Stonewall Inn in New York, which are widely held to have marked the birth of modern of queer activism.
Taking over Bleecker's restaurant in Bloomberg Arcade on the evening of Wednesday December 4, the first event's theme will be "London's lost queers: Remembering & reinstating LGBTQ history".
Between 2006 and 2017, London lost 58% of its LGBTQ+ venues, which in turn risks losing much of the history and stories that make up queer London.
Speakers, representing organisations which are standing up against the gradual disappearance of safe LGBTQ+ inclusive spaces, include Brooklyn Brewery's Gabe Berry, Ben Walters, a writer and researcher, and Bleeker founder Zan Kaufman.
Kaufman said: "At a time of political uncertainty, when our hard-won rights and freedoms can feel precarious and so many rights are still denied to the LGBTQ+ community, it's vital to create welcoming environments for robust, open discussion, as well as a space for reflection, camaraderie and friendship.
"Burgers and beer have always offered a momentary release from all that's shitty in the world; with Rage for Good we're taking that one step further."