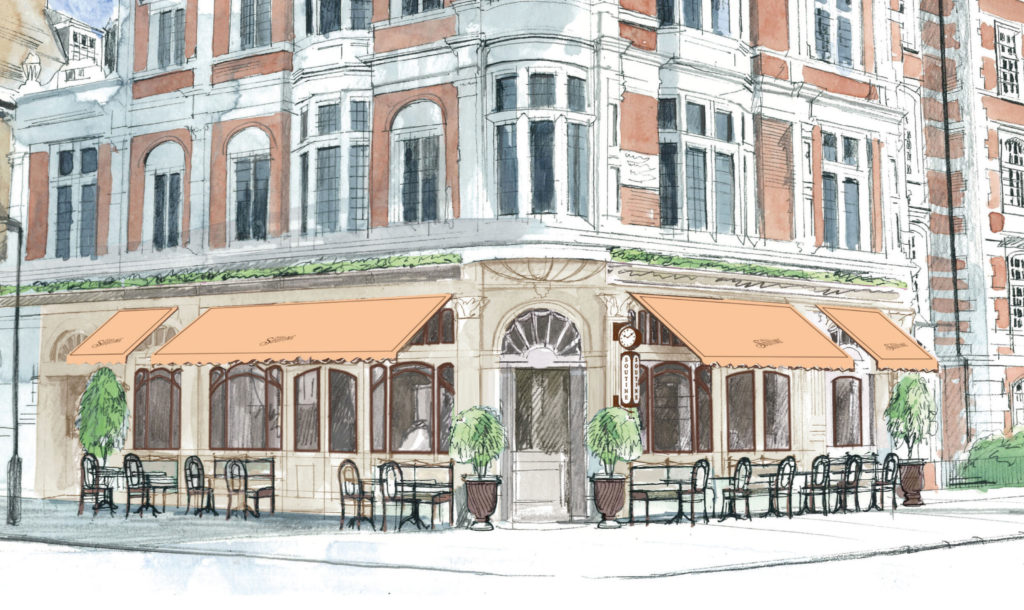 Corbin & King's latest restaurant, Soutine, will launch on or after April 29. The industry is watching closely.
As we reported earlier this year, the St John's Wood restaurant (which occupies a site snapped up from Carluccio's) will be in the vein of "Colbert meets Fischer's", and – in keeping with C&K's general philosophy – won't be the start of a chain, but a "bespoke" French brasserie.
We wanted to know more, however. So we asked King to fill in some gaps.
What will Soutine bring to the area, and how will it differ from existing C&K restaurants?
"Soutine follows in the footsteps of both Colbert and Fischer's in that it is created specifically for the locality as a 'neighbourhood' restaurant, rather than an outpost of one of the West End siblings".
Why Soutine, and why now? Hospitality is so tricky at the moment…
"Hospitality is indeed generally tricky at present – especially so for some of the chains – but not so much specifically. Timing is coincidental because we are always on the look-out for appropriate opportunities and have been doing so in St John's Wood for many years. New projects have differing gestation periods and it is worth noting that when we opened three restaurants in under a year – The Delaunay, Brasserie Zédel and Colbert – the lead times varied from 18 months to seven years."
Where do you see Soutine in a year's time? An exciting standalone, or the start of something bigger?
"Hopefully an exciting standalone that has been welcomed into the community with a growing breakfast clientele – always a symbol of being a popular local facility. We have no plans at all to replicate elsewhere other than in spirit."
We also asked about the mutterings surrounding the group's possible Soho venture, but as planning permission has yet to be approved, there's no update yet.
More from Hardens