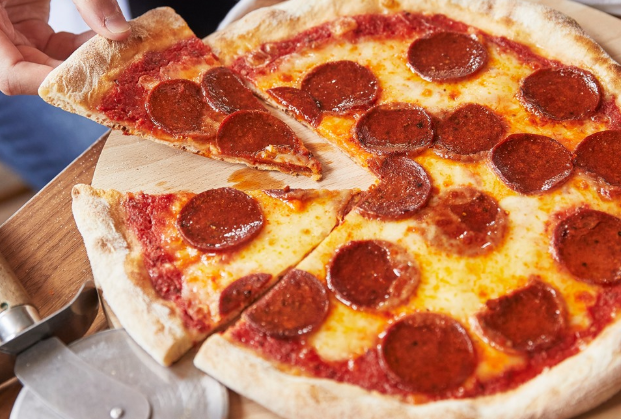 The perpetually struggling chain Prezzo has announced its latest drive to survive: more vegan options. A classic move for an Italian restaurant stuck in the '90s.
Prezzo has teamed up with the plant-based meat company Jack & Bry and the partnership will see vegan pepperoni on pizzas across all 150 UK sites.
Jack & Bry uses jackfruit to produce its meat replica and already supplies the likes of Papa Johns, Zizzi, and Neat Burger, so is clearly well equipped.
"It marks another step into an expanded plant-based offering from Prezzo, which will also be introducing a vegan chicken variant to its pizzas and pastas", an announcement said.
Whether this helps push Prezzo on in a market that has long proven quite unkind to the middling chains we simply don't know. It is a win, however, for Jack & Bry, and pushes plant-based alternatives further into the mainstream.
Founder and CEO Bryony Tinn-Disbury said: "We're delighted to launch this nationwide partnership with Prezzo, another big step in the continued growth of Jack & Bry and the popularity of jackfruit products generally.
"We're thrilled to add Prezzo, a large and trusted restaurant chain, to our stable of foodservice partners and are delighted to be working with them to offer plant-based meat alternatives to everybody."
Jay James from Prezzo added: "We're incredibly excited to be partnering with Jack & Bry to further expand our plant-based offering, as we welcome our much-missed customers back to our restaurants.
"We're pleased to be working alongside a business that's passionate about delicious plant-based alternatives. It's great to have even more choice for our vegan and veggies customers, and for those choosing to eat less meat."
Recent News from Harden's