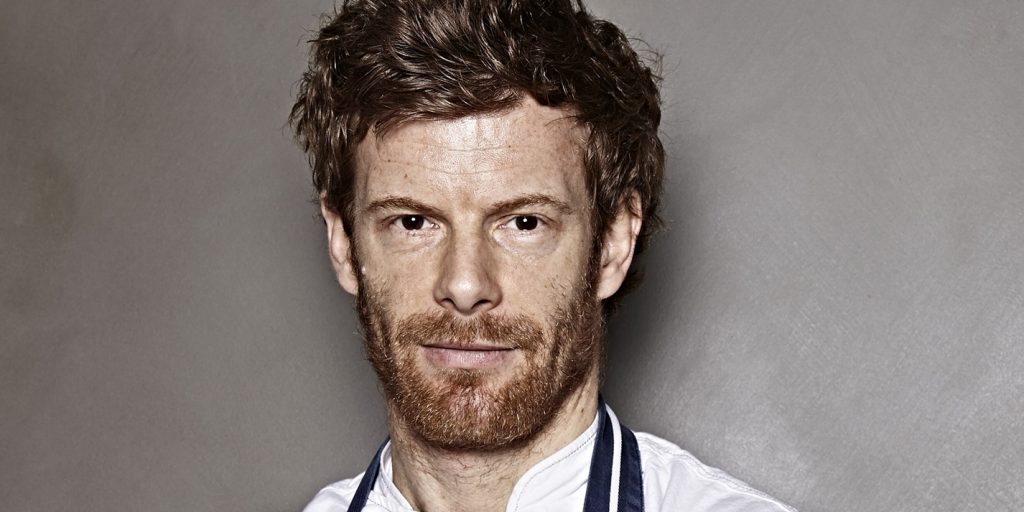 Michael Caines – Chef Patron Lympstone Manor, The Harbourside Refuge & The Cove
For some areas it seems a bit unfair, but they have taken into account the capacity of the NHS when making the decision and we need to adhere to it. Naturally, I'm delighted to be Tier 1 in Cornwall and Tier 2 in Devon, whilst being incredibly sympathetic towards those placed into Tier 3. Hopefully we can all pull together to ensure things continue to improve.
Stuart Procter – COO The Stafford Collection, London & Lancashire
Across the Stafford Collection we've ended up with sites in both Tier 2 and Tier 3. Northcote, located in the Ribble Valley, has been told they cannot open which goes beyond frustrating. We've invested tens of thousands of pounds in PPE, thermo-cameras and generally making the venue Covid safe. Why are you able to get your hair cut in that same area but not visit arguable some of the safest spaces? It's frustrating. Fortunately, we've got an excellent at home box which Lisa and the team have developed to keep them busy but it's not the same as welcoming customers through the door. Then looking at London, we have The Stafford and Norma in Tier 2. I'm of course delighted that we can open again and will be doing so on the 2nd December, but the restrictions will continue to cause issues. Still no mixing of households indoors and a maximum table of six seems crazy when thousands of people are now allowed to attend a sporting event together. Of course, we keep soldiering on but there's only so long we can keep going like this. 
Sergey Men – Chef Patron Bisushima, Covent Garden
We're delighted to have been given the green light to open our doors to the public once again! it was heart-breaking to have to close after just two days of trading. We've been operating a takeaway and delivery service during lockdown which has been a great success and given the chefs some extra training, so they are all set and ready to go on the 2nd December. Personally, I can't wait to welcome real customers into the restaurant, it's been an unconventional opening to say the least!
Charlie Baxter – Co-founder of Pluma, Amersham
We are surprised that we have been placed in Tier 2 to be honest, we were expecting Tier 1. This is going to have a huge impact on our trade over what is the most crucial month of the year for revenue in our sector. We're already getting cancellations. This is not good news. 
Alasdair Elwick – General Manager Forest Side, Grasmere
Firstly it's a great relief that we can open the properties as planned. As throughout the whole process we will be following government guidelines closely in our already Covid-secure environment. However, I do question some of the new guidance: serving alcohol only to guests eating a substantial meal? I think it's hard to justify that at a hotel a guest cannot enjoy a glass of wine in their room, or in an outdoor setting? This is just another blow. 
Brodie Meah – Co-founder Top Cuvee, London
Looking forward to welcoming all our lovely guests over the festive period, to eat, drink and be merry. I think with the news about being able to travel to see family over Xmas a lot of people will leave also be leaving London so we've ramped up our delivery service from the shop to ensure our customers can still get the wines they love no matter where they are in the country as well as send gifts to their loved ones too.
Marcos Fernandez – Managing Director Iberica Restaurants and Arros QD
I am of the people who believe that the logical thing to do is to do short circuits during school holidays, when trade is already depressed. This way we maximise income and save jobs. But as always this government is more focused on giving a jolly to the nation. Christmas is a small sacrifice to pay.
Tom Aikens – Founder Muse, Belgravia
It seems that this time around there seems to have been a bit more thought put into the different tiering systems. The statistics show that hospitality is not the cause of the resurgence of the virus – as an industry we are strict with health and safety regulations anyway, and are the safest and most sanitised environments in which to meet. We've been used as the scapegoat for too long. We should be allowed to remain open, operating at our full capacity without the curfew – I really do question what that is really going to accomplish limiting last orders to 10pm. We should be given our full licence to run our venues and make as much revenue as we can – this year has been hard enough and the job losses catastrophic. This scaremongering has to stop – it's turning customers away. Let us operate fully and help build up the economy again. It's tough for small businesses as it is. Pubs and publicans, well they're really not going to have a happy Christmas.
Mohammad Paknejad – Co-founder Nutshell, Covent Garden
As expected, most of the country seems to have been placed in Tier 2 and Tier 3. What should have been the most prosperous period for hospitality venues across the country with all the festivities, will be another month of struggle for survival. We are all doing what we can and taking part in reducing pressure off the NHS and saving lives. Now, we need some help from the government in paying all the bills so we can save jobs and livelihoods.