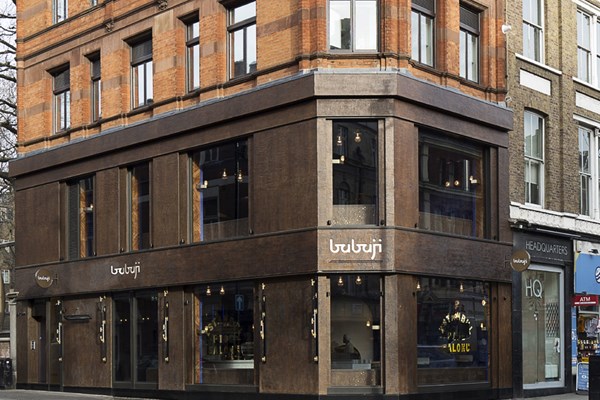 Babaji, the Soho pide restaurant founded by veteran restaurateur Alan Yau, has closed.
The news broke by way of a notice taped to the front door, which read: "Restaurant closed by the official receiver".
Uncertainty surrounded the Turkish concept restaurant back in March. Babaji rode it out for a time, but word of possible issues at the site resurfaced in July. Now, the restaurant's website simply says that it is "closed until further notice due to a technical issue".
Babaji was launched by Yau in 2015. It's never hugely wowed Harden's reporters, with the as-yet-unpublished (and now never will be) review for 2019 the worst yet.
Yau's other pide restaurant, Yamabahce, remains open, as far as we're aware.
A hobby not a passion
Whatever's happened to Babaji, Yau is no stranger to the ups and downs of the restaurant industry. He founded Wagamama, as well as Chinese restaurants Hakkasan and Yauatcha, both of which were sold for £30m in 2008.
More recent exploits include Duck + Rice and Park Chinois in Mayfair. Like Babaji, both have had fairly positive views, but haven't ever set the world alight as Hakkasan once did.
At a recent talk on modern Chinese food in Britain at Asia House, which was hosted by the Oxford Cultural Collective and featured a number of restaurateurs and food writers, Harden's heard Yau air what might even be taken for disdain for the food industry – he talked of it as a "hobby" rather than a passion, and said the British restaurant industry is "more challenging than ever".
Recent News from Harden's