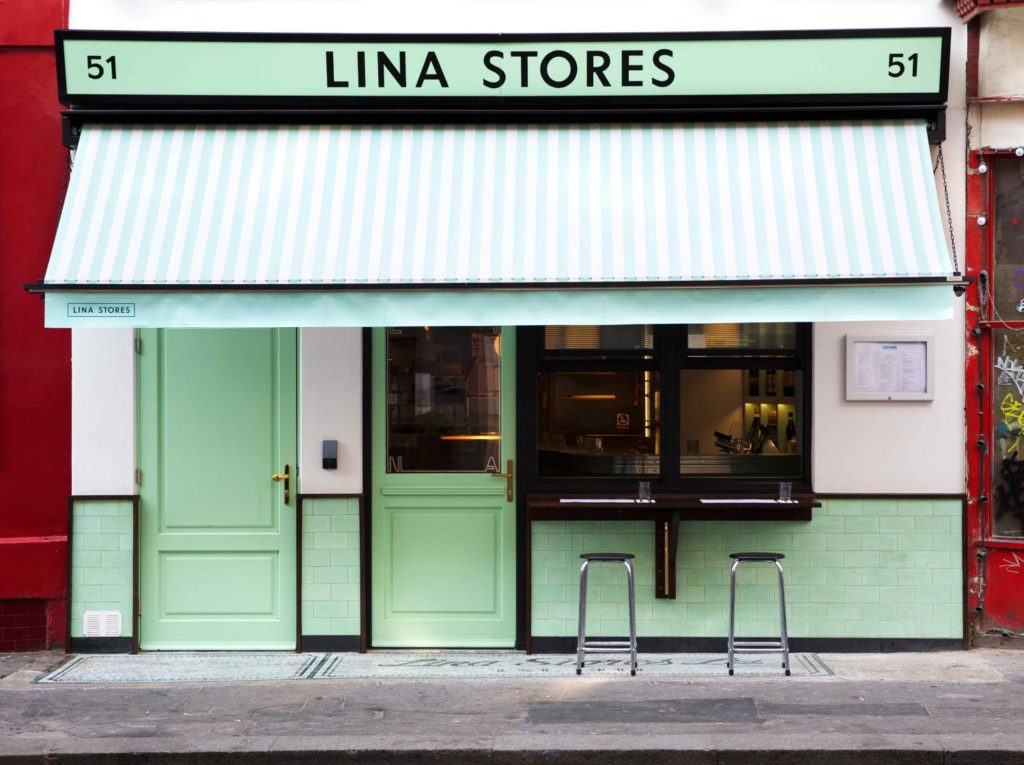 Legendary Italian deli and restaurant Lina Stores is to open a second site in King's Cross.
The restaurant will launch in autumn and marks 75 years since the first delicatessen opened in Soho.
It will be set up in one of King's Cross' last surviving heritage buildings, and will be an 100-cover outfit decorated in the same pale green-and white-stripes that diners in Soho have come to know.
As well as a traditional deli will be a menu similar to the original, with a distinct eye for "exceptional" pasta dishes.
Marina Dentamaro, who has managed the deli at 18 Brewer Street for ten years, said: "Lina Stores has always welcomed Italians seeking a taste of home, people travelling to visit and Londoners who return again and again to stock up on quality Italian ingredients.
"We can't wait to have a restaurant and deli all under one roof in King's Cross. It is an honour to be part of the history and tradition of Lina Stores.
"Over the course of its 75-year history, Lina Stores has become a beacon for Italian culinary culture in London and I'm so proud to be a part of it. It's been a really exciting year opening our restaurant on Greek Street, uncovering traditional recipes found across Italy, as well as celebrating Lina's age-old recipes and my own family's."
Recent News from Harden's