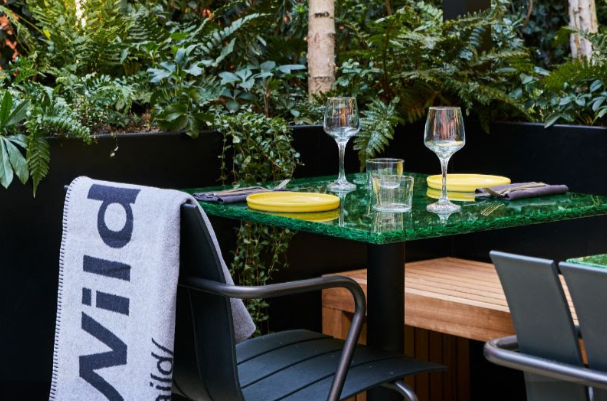 This April, Native will open the Native at Browns Courtyard, part of its new home at Browns Brook Street, Mayfair. It is another chance to dine alfresco after April 12, as the Government gradually eases us out of lockdown.
An announcement talked of a "secluded courtyard" in "one of the few addresses in Mayfair with significant outdoor space."
There is space for 40 diners, and co-founders Ivan Tisdall-Downes and Imogen Davis have created a menu designed to work outside, with an emphasis on lighter dishes and cocktails.
"Continuing his commitment to wild, foraged and sustainable dining, Ivan has developed his seasonal menu by using the parts of ingredients that would ordinarily go to waste," said the team.
Included on the menu will be fermented potato waffle, chicken liver parfait & pickled apple; Native Fillet O'Fish made with seaweed tartar and brown crab rarebit on brioche; fermented Nutbourne tomatoes, Graceburn cheese and yesterday's bread; and hay ice cream affogato.
The menu will evolve making full use of seasonal ingredients, and the dishes will remain available after the restaurant opens indoors from May 17.
The Native Courtyard will open from 12:30pm, and is centered around a large cherry tree. There will also be tulips and edible wild garlic emerging from plant beds alongside the foliage.
"We are excited to finally be able to show our guests a sneak peek of our new restaurant this spring as we work towards our official launch in May" Davis said.
Tisdall-Downes added: "I am delighted to be back in the kitchen and am looking toward to developing our menu whilst getting used to space, am so pleased to see our vision for a sustainably designed restaurant which showcases the talents of innovative producers across the UK come to life."
Recent News from Harden's