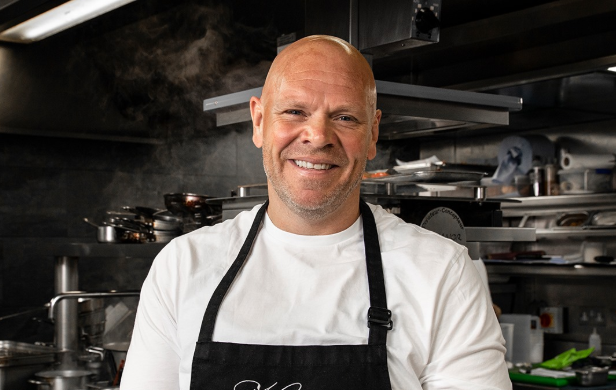 Tom Kerridge will open a "mostly vegan" restaurant in Camden in the summer, Big Hospitality first reported.
Kerridge is set to launch the plant-based spot, called Bad Vegan, at London's Buck Street Market alongside brand specialist Mark Emms, with a plans to encourage people to try meat-free food and support sustainable eating.
The concept has taken two shipping containers in Buck Street Market, which looks to champion ethical retail and food traders.
The menu at Bad Vegan will be "fundamentally vegan", but will also offer some non-vegan alternatives to cater for flexitarians.
Emms told Big Hospitality: "Our principles are simple – we want to encourage people to make small changes to their diet, incorporating more plant-based food.
"We know that a growing number of consumers want to commit to this, but a purely vegan diet isn't for everyone, so by adding a small amount of non-vegan elements our food retains familiarity while being predominantly vegan."
Such a restaurant is a long way from Kerridge's other restaurants, which serve classic pub and grill food.