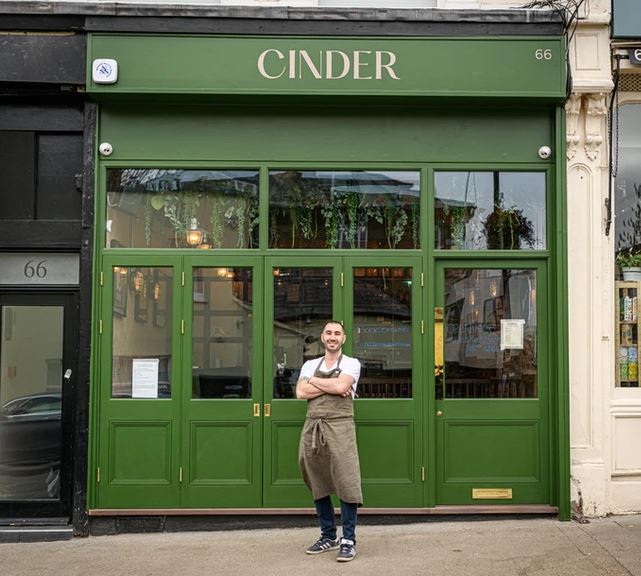 Chef Jake Finn is to open a second branch of his wood-fire-based neighbourhood restaurant Cinder, in St John's Wood High Street. The first branch, in Belsize Park, has survived against the odds, given that its launch coincided with the arrival of the Covid pandemic.
The new restaurant will be larger than the original, with an upstairs dining room, bar area and private dining room. The menu is inspired by the cuisines of Italy, France, Peru, Japan and Greece, and what the dishes have in common is that they are "kissed by flames" on a Josper grill.
Cinder was Jake's first restaurant as owner, following experience in kitchens including The Ritz and La Petite Maison.
The new restaurant is taking bookings from next Wednesday, 30 November.