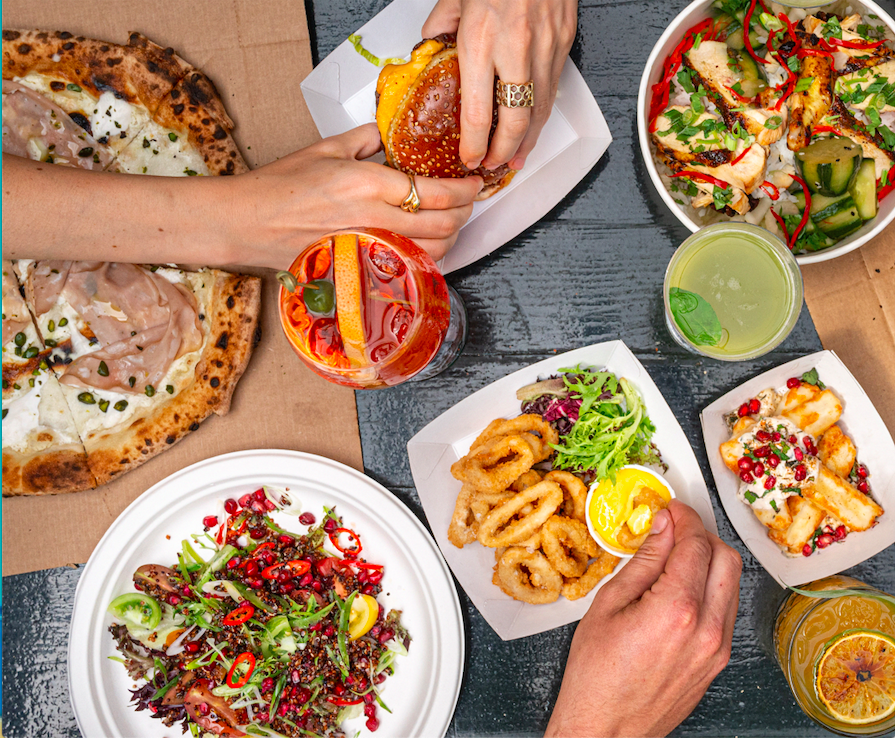 The team behind The Hawk's Nest in Shepherd's Bush has announced its next venture, The Phoenix, at Westfield nearby. This is the second site from Frazer Timmerman and Wil Fuller, who have promised a "vibrant green English garden to the vast space providing the ideal area for all-day-dining and post-shopping pick-me-ups."
The Phoenix will have a capacity for 400 outside on the terrace and will open seven days a week between 11am midnight. It will serve pizzas as The Hawk's Nest does, as well a salads and other light lunches. It is on the site that was formerly Jamie's Italian at the entrance to Westfield's "South Terrace".
Toppings on the sourdough includes 'nduja and chill and aubergine and kale. Other dishes might be onglet steak and skinny fries, and a Levantine-style salad that comes piled high with hummus, charred aubergines, pickled root veg, soft boiled egg, new potatoes and za'tar, and served with flatbreads.
There will also be a busy roster of DJs, live music and entertainment with quizzes, comedy, singles nights and dancing taking place throughout the week.
Co-Founder Will Fuller said: "We are thrilled to be opening such an exciting site. The space is our biggest venue yet and we cannot wait until everyone can come and enjoy it while tucking into some delicious food sipping on great cocktails and soaking up the vibes!"
The Pheonix has opened just a year after the Hawk's Nest, which itself is a fairly new addition to the west London dining scene. Early feedback on the place is all positive.