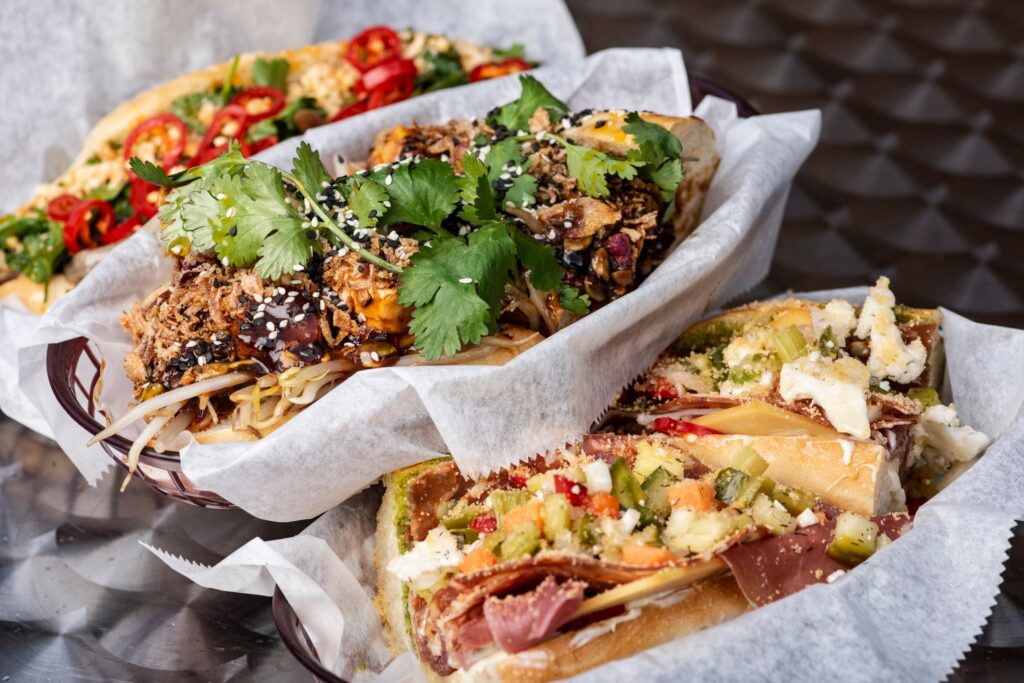 A new iteration of the cult deli and global-sandwich shop Bodega Rita's has opened in Clerkenwell. The shop, from London restaurateurs Missy Flynn and Gabriel Pryce, is on Cowcross Street, and is a new home for the brand's subs, sandwiches, and new dishes and drinks.
The bodega, which first opened in King's Cross in 2018 but closed two years later, will once again feature a concise list of American-style subs packed with punchy flavours, "each born from Missy and Gabriel's appreciation and research into culinary expressions and dishes from around the globe."
The menu includes: The Tony, a classic deli sub filled to the brim with pesto, prosciutto, spiced salami ventricina, smoked cheese, pickled salad and cheese dust; The King Banh Mi, a vegan take on a staple Vietnamese baguette, with roasted oyster mushrooms, peanut butter, carrot and daikon pickle, coriander, mint, peanuts and pickled chilli; and their take on hot Italian beef, The Second City, stuffed generously with fennel roast pork belly and crackling, seasoned greens, high five spicy mayo, crispy shallots, parmesan pork dust and lemon oil, on a house hoagie roll.
Also making a comeback will be Bodega Rita's tacos, in the form of the Carnitas taco, with slow roasted pork shoulder, collar, belly and hocks, topped simply with diced sweet white onions, coriander, and lime; and the Suadero taco, with confit shin of beef, once again topped with onions, coriander and lime.
On the drinks front, Bodega Rita's will be serving Ozone coffee, with a lineup of iced drinks and a house Dulce de Latte; a selection of sodas including Mexican Cola, house made lychee cola, and Japanese iced tea; and their perfected house made brown rice horchata and house made chipotle-choco mylk, made with oat milk. On top of this, beers, low-intervention wines, and Bodega Rita's famous margaritas will also be available.