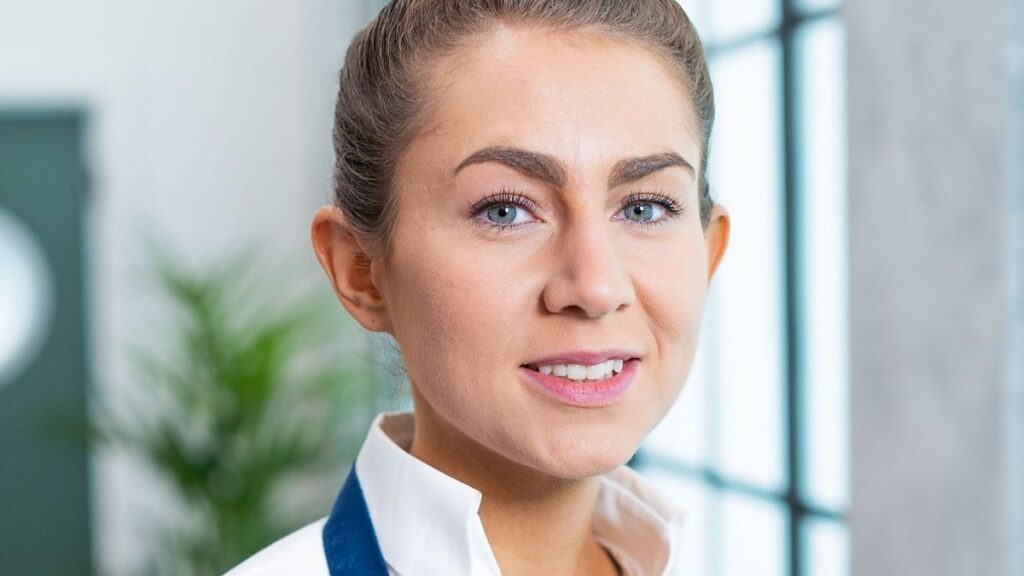 Ruth Hansom has been named head chef at The Princess of Shoreditch, of the Noble Inns group. Taking on the role in between lockdowns, Hansom will be her "ambitious" tasting menus in the first floor mezzanine dining room and an "elevated menu" of modern British pub classics and bar snacks in the downstairs pub. 
Hansom, at 25, is what many would consider to be a rising star. She spent five years at the Ritz, during which time the restaurant won its first Michelin star in its long history. She also became the youngest woman to ever win the Young National Chef of the Year award and last year, she reached the finals on the BBC's Great British Menu.
At the Princess of Shoreditch, signature dishes include British Corn – a reimagination of barbecued corn made from charred kernels and beurre noisette, served with charcoal and hazelnut praline, pickled mushrooms and nectarine; Native lobster ceviche with Isle of Wight tomato, Yorkshire Fettle (a feta-style sheep's milk cheese made in the UK) with olive and fennel; and Salt aged duck with artichoke, chicory, cherry and a potato & duck leg terrine – where the duck has been aged in purpose built salt chambers by Caterite in Cumbria. Dessert is Garden of England apricot, with floral elderflower and refreshing cucumber and dill.
Downstairs, snacks inclue Heritage beetroot, truffle, goats cheese and London honey; Chicken, date and peanut terrine; Treacle-cured sea trout and pickled fennel – line caught by Woods Fish on the South coast; and homemade Princess charcuterie.
The Princess of Shoreditch wine list features wine exclusively sourced from family-owned wineries and select co-operatives made up of small batch growers, with highlights including wines produced in the UK, such as Litmus Orange wine from Surrey.