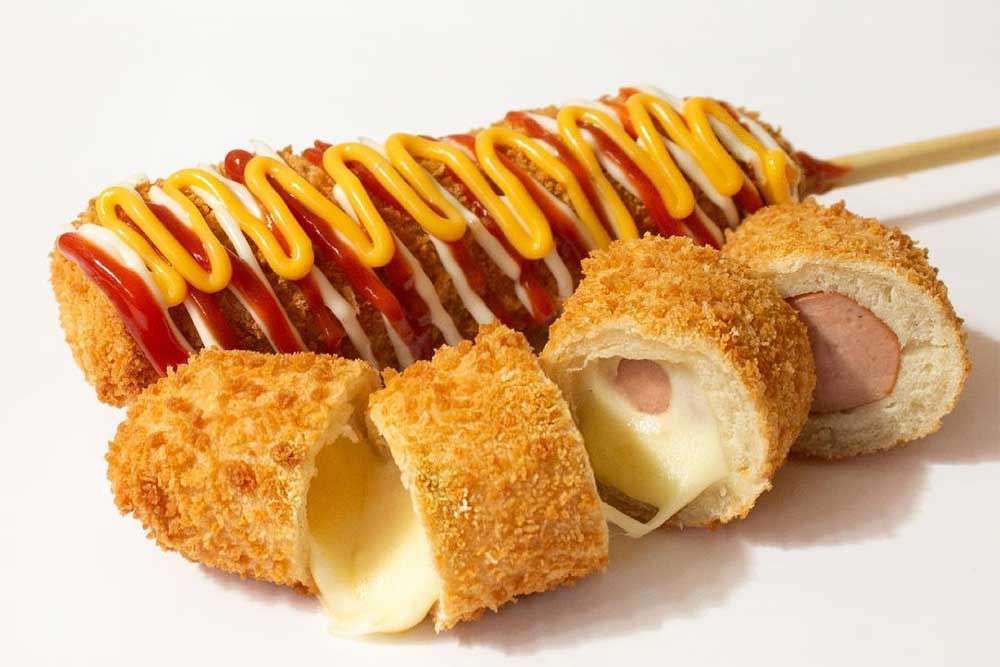 Korean streetfood specialist Bunsik opens its second London site tomorrow (26 March), with a menu headed by "corn dogs" – sausage and/or cheese on a skewer wrapped in batter and breadcrumbs then deep-fried. The new branch opens on Villiers Street, Embankment, at midday, with freebies to reward the first 50 customers.
Corn dogs were apparently invented in the 1980s and have taken off in the Far East and United States before arriving in London last year, when the first Bunsik branch opened at Charing Cross.
The Embankment outlet has some new additions to the menu, including ramyeon, a Korean noodle soup with a choice of toppings; dakgangieong, crispy deep-fried chicken with gochujang sauce; and kimbap, slices of cooked rice with vegetables and meat served in sheets of seaweed.