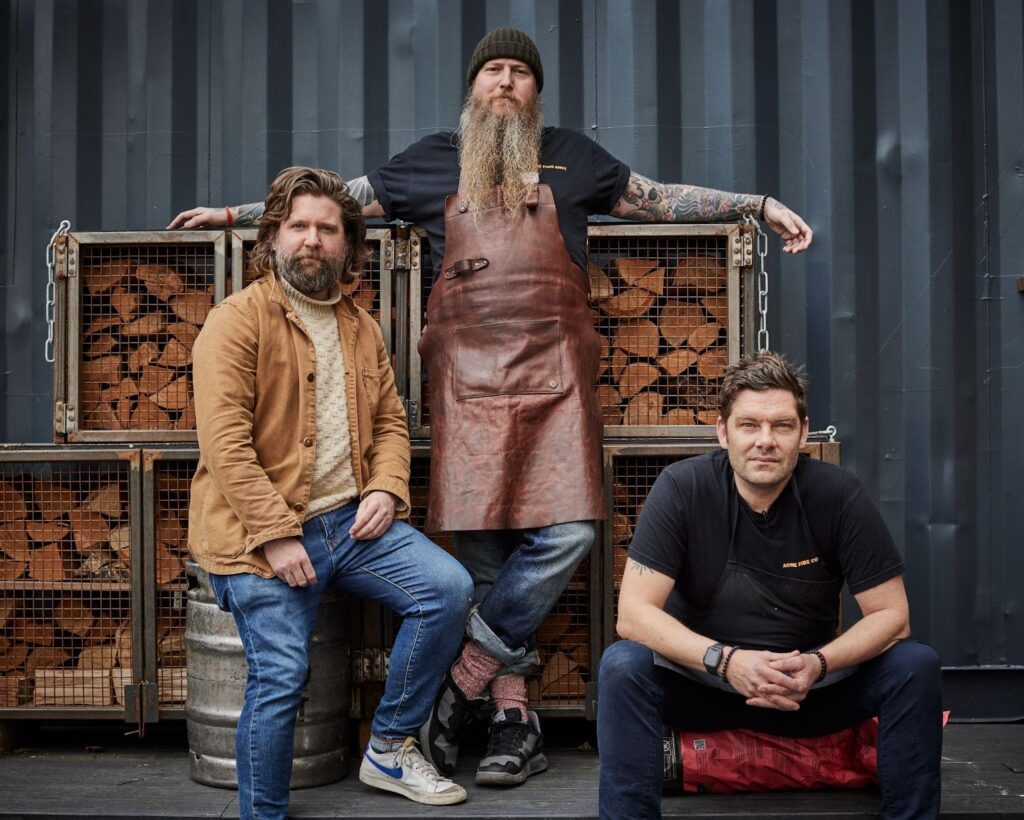 Experimental barbecue outfit Acme Fire Cult has moved into a permanent new home at Dalston's 40FT brewery, and opens fully next Friday, April 1st.
Chefs Andrew Clarke and Daniel Watkins (centre and right in pic), formerly of St Leonards, launched Acme as a pop-up in London Fields last summer, and have linked up with Steve Ryan (left) of 40FT for the new project. Appropriately, the pair make extensive use of brewing byproducts such as spent yeast and grain to make ferments and sauces.
Vegetables take centre stage on the menu, alongside rare-breed meat and dayboat-fresh fish. 40FT will brew special edition beers each month, with 10 beers on tap complementing individual dishes on the menu. There will also be a compact wine list put together by Holly Willcocks, formerly of Noble Rot.
Andrew said: "Steve Ryan and I have been friends for a long time and I've previously cooked at the brewery as a guest chef. Daniel and I had been looking for a space for Acme in Hackney, and when the space at the yard facing 40FT came up, we had to seize it. The potential for the space is huge, and we want special events and guest chef dinners to become a big part of the offering.
"We're really excited to be working with Steve and 40FT. The synergy of the beer brewing process and menu creation is central to what we're doing at Acme and encompasses all aspects of the menu. We can't wait for people to try it."