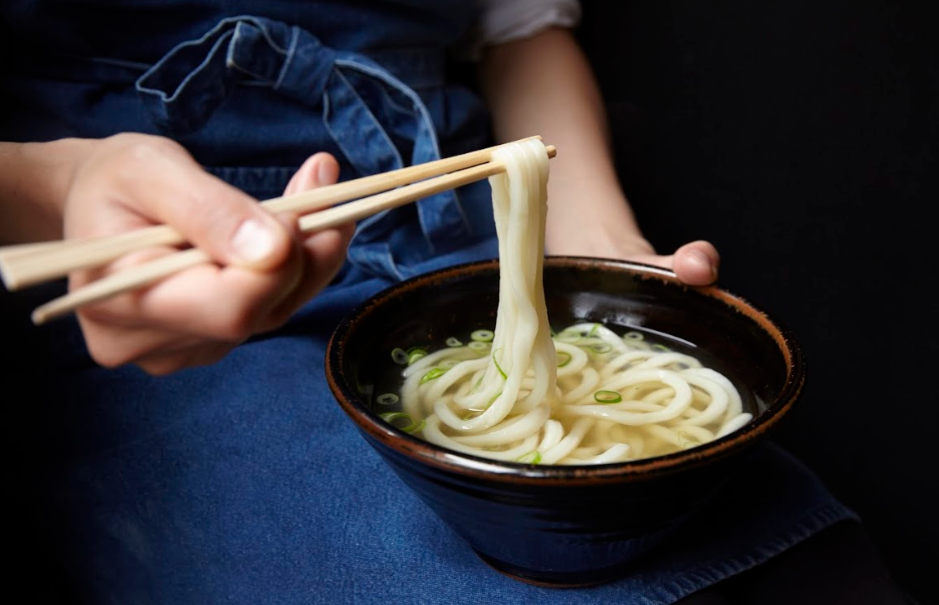 Following a four month hiatus, Koya – the udon noodle specialist based in Soho and the City – has confirmed it will reopen its restaurant doors next week.
And for the first time, Koya will offer delivery (through Deliveroo) and takeaway, so that guests can order food without having to queue.
Food can be collected on-site and enjoyed al fresco at both restaurants: on the terrace at Bloomberg Arcade, and on the new street seating on the recently-pedestrianised Frith Street in the heart of Soho.
Both restaurants will initially return with a slightly shortened menu of Koya's signature classics which, for the reopening, will be aligned across both sites.
It means Soho diners will now be able to order Koya City's tonkatsu (breaded aged pork loin), while City will offer Soho's atsu-age tofu, alongside a selection of new summer dishes, including chicken kara-age Cup with pickles and wegetable kakiage chips with shichimi spice salt.
Koya's reopening for takeaway, delivery and outdoor dining proceeds the restaurants' full reopening for eat-in later this summer.
Koya City will reopen on Monday 27th July
Monday to Saturday: 11:30am to 10:30pm for takeaway, delivery and terrace seating
Sunday: 11:30am to 6pm for takeaway, delivery and terrace seating
Koya Soho will reopen on Wednesday 29th July
Monday to Thursday: 12pm to 10:30pm for takeaway and delivery, with outside table service from 17:00
Friday: 12pm to 11pm for takeaway and delivery, with outside table service from 17:00
Saturday: 12pm to 11pm for takeaway and delivery, with outside table service all day
Sunday: 12pm to 10:30pm, with outside table service all day