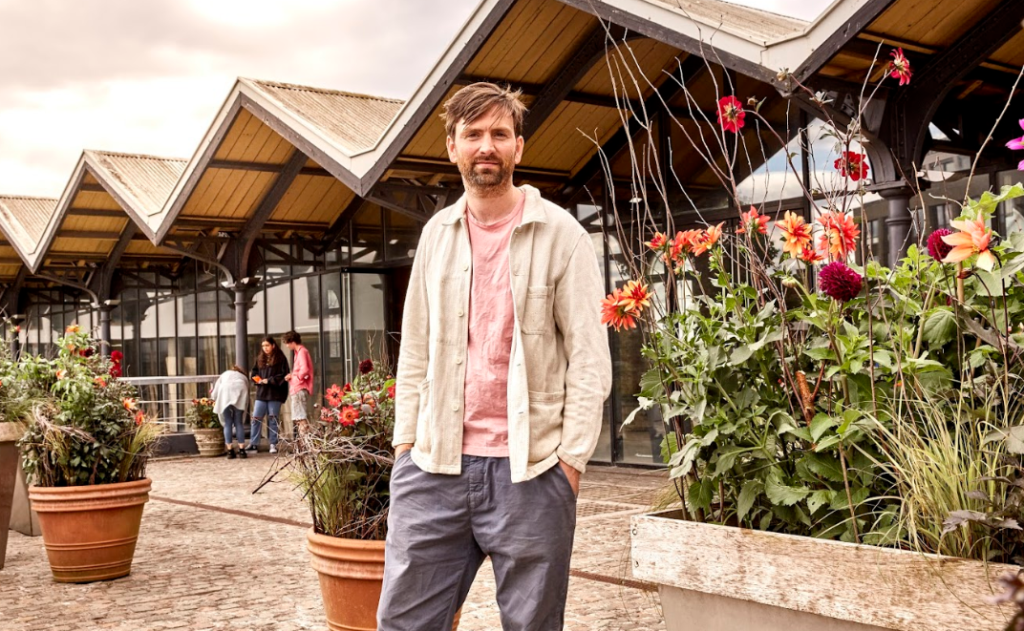 Stevie Parle will return to Portobello Dock with the launch of a new pop-up restaurant, FLORA.
FLORA comes as part of JOY, a new bar, honey shop, and wine and beer shop, with an emphasis on working with 'farm to fork' grocers and local seasonal ingredients.

Parle's original Dock Kitchen site on Portobello Docks has been transformed with the addition of hundreds of dahlias (saved from an abandoned Hampton Court Flower show). The chef has also brought his own hives to create a "paradise for bees and butterflies in the centre of town."
Parle's new menu comes from The Goods Shed produce (transported to the site daily) and is "designed for leisurely, sunny meals and enjoying the very best hyper seasonal British ingredients available."
Displayed on a blackboard, the menu will change daily, and dishes might include: Clams cooked with butter and fresh peas (£14); Red prawns, burned lemon, marjoram (£5 each); Fosse Meadows Chicken cooked over wood stuffed with ricotta and nduja (£15/28) and a selection of simple sides showcasing The Goods Shed produce such as Wilfra New potatoes and smoked butter; Salad, cider vinegar mustard dressing, and Fresh coco beans (£6 each).
Desserts take the form of a simple Peach (£3); American Pie for the table (£14); and Egg yolk & chocolate cookies (£5) amongst seasonal sorbets and icecreams.