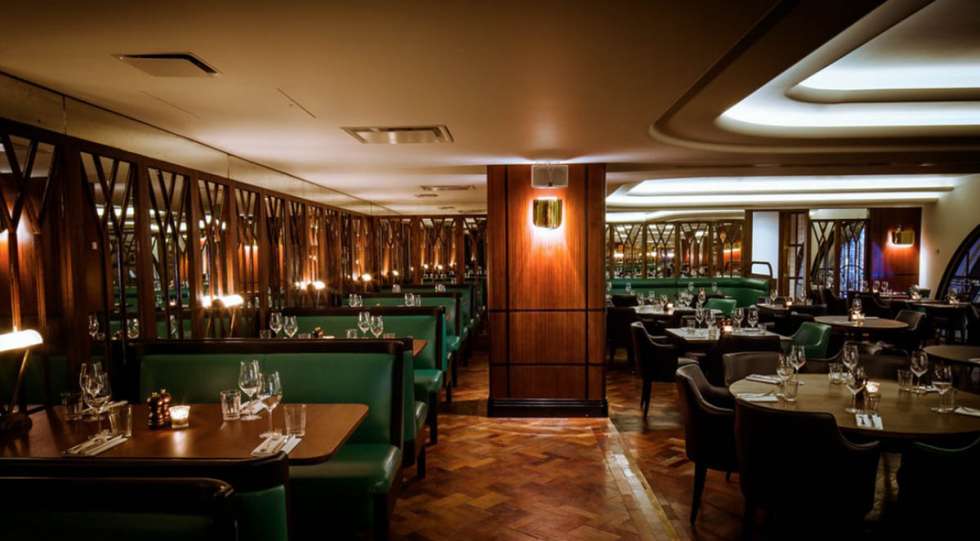 The Regent Street & St James's Food Waste Pledge by The Crown Estate has announced a successful first six months.
Some of London's leading restaurants, including Hawksmoor and Cafe Murano, have committed to cut down on food waste since signing up to the scheme.
Twelve restaurants have now pledged to reduce waste by 25 per cent by May 2020, a year on from the initiative's launch.
The Food Waste Pledge has seen "exciting and innovative" dishes created as part of the project, with more chefs looking to use lesser-used foods and scraps to get creative with menus.
Created by The Crown Estate, the Food Waste Pledge aims to tackle food waste in Central London and make a contribution to tackling the global food waste crisis which sees one third of all food produce sent to landfill, which results in large volumes of avoidable greenhouse gas emissions.
Innovations from participating restaurants include:
· Hawksmoor Air Street's new cocktail menu has reduced inedible garnishes by 50 per cent. The mixologists have also created a drink that uses a cordial made from flat prosecco.
· Ristorante Frescobaldi has reduced its bread waste by 50% by removing bread baskets and enabling diners to choose how much they'd like, as well as creating dishes such as a Panzanella from any surplus
· tibits designed imaginative dishes out of excess peels and parts of vegetables that typically would go to waste, such as a Cauliflower Leaf Muttakos and Beetroot Tapenade from juice pulp.
· Café Murano has created a new Maltagliati dish, using rocket stems, leftover cheeses and offcuts of the fresh egg pasta made in-house each day
· Laurent at Hotel Café Royal has created a seasonal artichoke velouté, using the entirety of the artichoke in the dish. The stock for the soup is also created from excess peelings, and surplus brioche from the breakfast service is served alongside
· Scully re-worked often-wasted ingredients to create special dishes, such as beef rump cap: which is aged for 28 days and turned into Tonto's tartar. Scully has also addressed its supply chain, with food suppliers sharing other restaurants' excess ingredients with the team to further spark creativity and avoid waste.
Katerina Mercury at The Crown Estate said: "For us this is just the beginning, we will continue to work hard to tackle food waste in partnership with the plethora of high calibre restaurants and cafés throughout Regent Street and St James's and look forward to seeing what the next six months and beyond will bring."
The Food Waste Pledge is inspired by the United Nation's Sustainable Development Goal 12.3 which aims to reduce food waste by 50 per cent per capita by 2030 and is supported by the Sustainable Restaurant Association (SRA) who are providing restaurant teams with expert advice on how best to implement lasting change.
Aisling Hayes, Senior Project Manager at the Sustainable Restaurant Association, added: "We are absolutely thrilled that we are at the halfway point of The Crown Estate's brilliant but ambitious project to slash food waste by a quarter across 12 restaurants.
"We've seen the hard work, dedication and creativity invested by whole teams in keeping food on the plate and out of the bin."
Recent News from Harden's