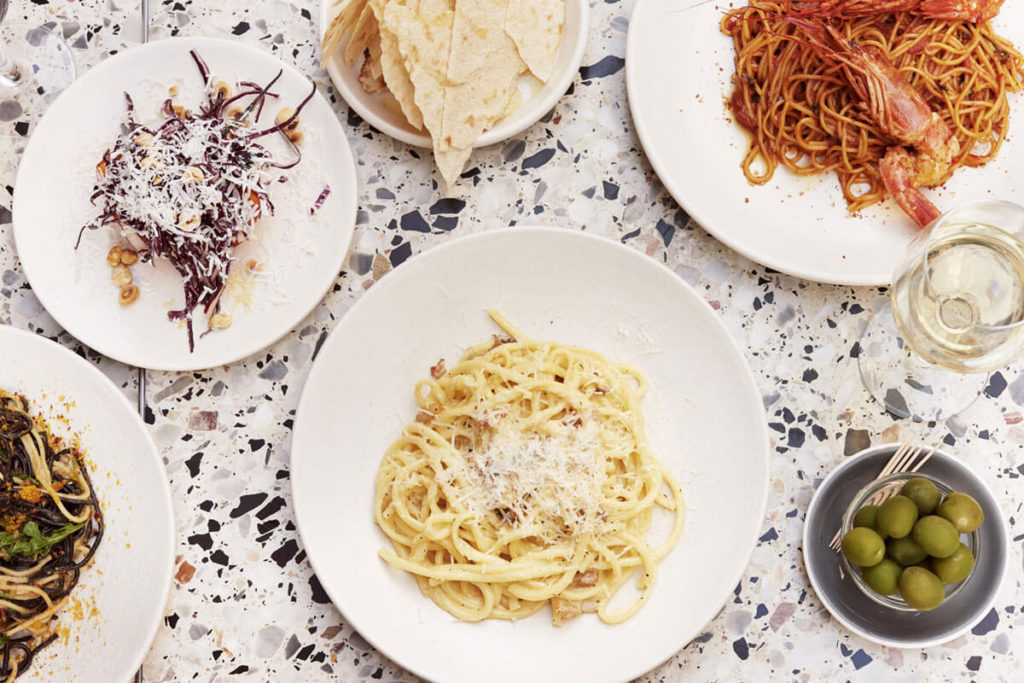 Pastaio in the Westfield shopping centre has opened.
Stevie Parle's second restaurant of the same name launched to some excitement on Wednesday night, with a giant tiramisu presented and musician Professor Green in chef whites cooking pasta at the pass.
It follows Parle's first pasta joint, which launched in Soho two years ago. Reporters talked of "Amazing fresh pasta that's great value for central London", so it isn't any wonder the name is being rolled out.
Next up is a site in Canary Wharf, where the "cheap and cheerful" food will suit commuters, and fill a void in perhaps one of the only parts of London where good pasta remains elusive.
Recent News from Harden's