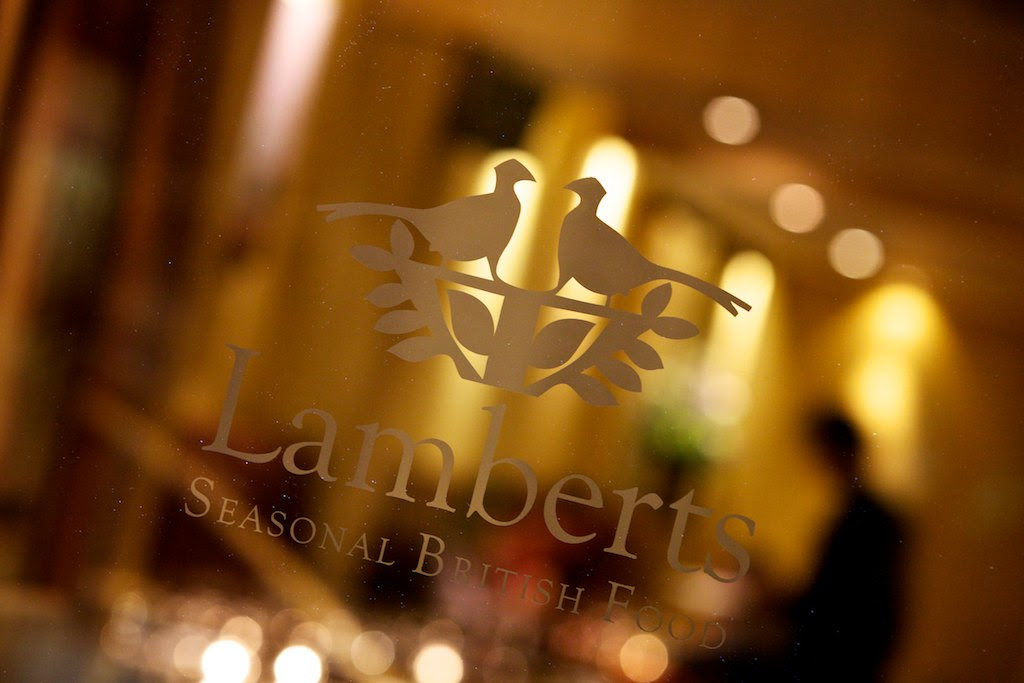 Balham favourite Lamberts has closed after 17 years. The restaurant, set up by Joe Lambert in the 1990s, has been for almost two decades a consistent performer in the south west London neighbourhood, impressing locals and visitors alike.
Just last year Lamberts scored five stars in all categories, and was hailed "A culinary beacon in Balham" that has been "consistently excellent for 15 years".
Our guide said Joe Lambert's "outstanding local independent" provides "very seasonal" cooking of a kind that "stays current without slipping into faddishness". And unlike many neighbourhood joints without enormous budgets, Lamberts managed to provide good service to diners, while Joe managed to create a buzzing ambience.
In an email to Harden's, Joe said: "Unfortunately I have been forced to close the restaurant after 17 years. It is really very sad but I am very proud of what we have achieved.
"Harden's has been a big part of that pride… We have consistently had top top marks for years."
In a statement sent out to regulars, the restaurateur didn't hold back in explaining why he was forced to close.
"It is with a very heavy heart, that after an incredible 17 years, I have to announce the closure of Lamberts Restaurant.
"Unfortunately, due to the current economic climate of ever increasing operating costs, relentless bureaucratic costs and onerous administrative tasks imposed by the council and government, we have been forced into this position.
"I had always hoped to make it to 20 years…. but alas, it is not to be.
"I would like to thank every single one of our wonderful customers for your support and custom over the years. There are too many weddings, proposals, birthdays, christenings, wakes, first dates and even a few last dates, to mention individually, but I hope you will all have fond memories of Lamberts Restaurant!
"Secondly, what can I say about my incredible staff, from the first team who launched the restaurant with me to the last team who have helped me close it.
"Every single one of my amazing staff has contributed over the years and I am delighted that so many of them populate the London food scene with some amazing restaurants and pop ups…. again too many to mention, but you all know who you are. Lamberts would not be what it was if it wasn't for the staff, so thank you, every single one of you.
"Thirdly, my wonderful suppliers, I have had so much pleasure sampling all the diferent produce that the UK has to offer. I have travelled the length and breadth of the uk, often on a bike, as some of you will know, to seek out the best producers in the country.
"It has been a challenge to only use British produce and follow the British seasons so religiously, not to mention doing it for 17 years, long before it became so fashionable, but a very rewarding challenge.
"And finally, my amazing family. I think it is only really now that I realise how supportive they have been and how forgiving they have been of my absence. It can't be easy as a toddler being weaned on partridge, just so i could practice and test dishes at the same time as feeding them!
"It has been an incredible journey and I am very proud of the restaurant we have created. I have loved every minute of it and am so so sad to say goodbye."
Joe went on to say, however, that this doesn't mark the end of his restaurant ventures.
He went on: "But….. you will not be getting rid of me that easily…. I am going to take a couple of weeks off and then start to plan my next culinary journey….. let's see where this one takes us!
"I'm sure I will see all of you again at some stage, either wandering around Balham, or perhaps at my Firepit Popup @theinkspotbrewery – please do come and say hello. I will also be continuing to do my ski cheffing @skicheflambert so please keep an eye out for news.
"Thank you once again to all my lovely customers and staff, and apologies that it is all so sudden."
More from Hardens