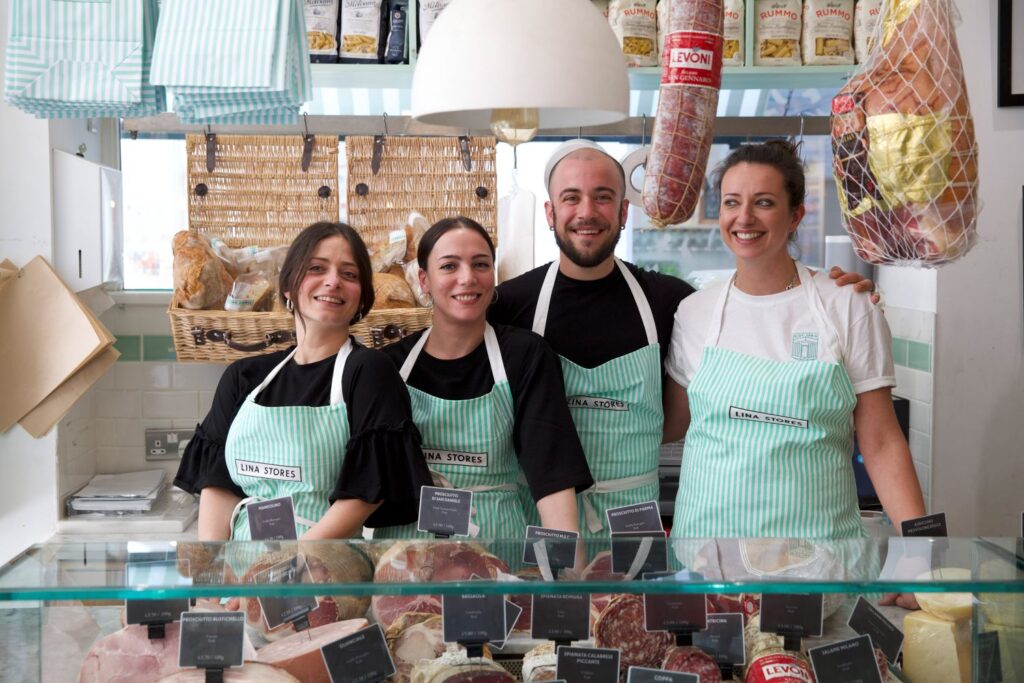 It's musical restaurants on the Pavement at Clapham Common, where Lina Stores of Soho, the veteran deli-turned-restaurant, is planning to open in the site vacated last year by The Dairy (RIP), the acclaimed launchpad for chef Robin Gill's group. Lina is also set to replace Andrew Wong's Kym's in the City's Bloomberg Arcade.
Founded in 1944 on Greek Street, Lina Stores was a lonely survivor of Soho's post-War Italian community until it opened a restaurant specialising in home-made pasta three years ago, quickly followed by a much larger deli and restaurant in the new King's Cross food campus.
The Dairy was Irish-born Gill's first solo venture in 2012, and he and his wife Sarah have followed up with a string of venues now headed by Darby's, near the new US Embassy up the road in Nine Elms. They closed The Dairy in August last year in the face of financial losses from the Covid lockdown, re-opening a month later as the Bermondsey Larder in Tower Bridge Road, SE1.
Intriguingly, Lina Stores on the Pavement will be in direct competition with Sorella, Gill's Italian restaurant around the corner in Clapham Manor Street. Last month, Lina opened its first branch outside London – in Tokyo.